Nyck de Vries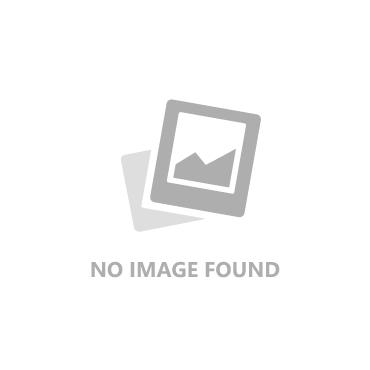 Points 0 Position 3 Date of Birth February / 06 / 1995
Place of Birth Uitwellingerga Team AlphaTauri Car Number 77
Nyck de Vries has taken a roundabout route to Formula 1, with his full-time debut in the series only coming around after he has turned 28 years of age.
The Dutchman, who stands a shade under 5ft 6ins in height and looks much younger than his years, was chosen as the replacement for Pierre Gasly at AlphaTauri when it became apparent the Frenchman was moving to Alpine.
Helmut Marko's decision to put faith in De Vries was clearly a reward for patience because the driver's career path has been in stark contrast to those of Max Verstappen and Yuki Tsunoda, two of the other trio in the Red Bull F1 fold who were fast-tracked based on their prodigious talent.
And unlike that pair, De Vries did not progress through the Red Bull driver programme. Instead, he had been connected to Mercedes since the autumn of 2019, so he has very much swapped one F1 superpower for another.
Born Hendrik Johannes Nicasius de Vries, with Nyck clearly stemming from the third of his forenames, he was born in Uitwellingerga, a small village in the north west of the Netherlands near the town of Heerenveen.
But unlike most of his rivals on the grid, De Vries can say he is a World Champion – having taken the first Formula E title that was upgraded to that status, clinching it at the finale of the 2021 campaign in Berlin.
Career
Before late December 2020, there was next to nothing to speak of in regard to De Vries' Formula 1 involvement because his status as part of the McLaren Young Driver Programme, which he joined in 2010, never really amounted to anything – certainly not in comparison to Lando Norris, for example.
But that all changed when he joined forces with Mercedes, who took him on primarily as a Formula E driver but also as an F1 tester and reserve.
De Vries' first time in a Formula 1 car was at the post-season Young Driver Test in Abu Dhabi in the closing weeks of 2020, sharing the W11 car with his Formula E team-mate, Stoffel Vandoorne.
However, 2022 was the season when it became apparent that, having waited for so long - three years after he had won the Formula 2 series - a future in F1 was awaiting De Vries.
He benefited greatly from the newly-introduced rule that all teams had to field a rookie driver in two FP1 sessions during the season.
Not only did that open up chances at Mercedes but also two of their customer teams, Aston Martin and Williams.
He took part in opening free practice for Williams at the Spanish Grand Prix and did likewise for Mercedes in France, where De Vries took over the car of none other than the seven-time former World Champion, Lewis Hamilton.
But it was at Monza where De Vries not only found himself swept along in something of a whirlwind, it proved to be the weekend when his prospects of a full-time Formula 1 future suddenly took off.
Thinking his Italian Grand Prix role would be limited to an FP1 appearance for Aston Martin – the third team's colours he had worn that season – De Vries was chilling out in the Mercedes hospitality suite sipping a coffee on the Saturday morning when his weekend was suddenly turned upside down.
He received a call telling him to get his backside down to Williams in double quick time because Alex Albon had been taken ill, and he would be required to drive not only in FP3, but also qualifying and the race.
Fortunately for De Vries, certain factors went in his favour for what could have been an extremely tough challenge. Firstly, nine other drivers had incurred grid penalties, and secondly Monza was a track that suited the Williams car, which was much better in a straight line than through corners.
Regardless of the penalties, De Vries was an excellent 13th fastest in qualifying and that meant he lined up for the race in eighth – ironically sharing the fourth row with his compatriot and World Champion, Max Verstappen.
The Red Bull driver went on to win while De Vries, running in the midst of the pressure of a DRS train for much of the race, finished a superb ninth to bring home points for Williams for only the fourth time that year.
It was the performance of someone who had stated a compelling case to be given a permanent place on the grid, just at a time when the 'silly season' was at its peak – and soon, De Vries was meeting Red Bull driver chief Marko for talks about him taking Gasly's place.
Both of those driver moves were confirmed in quick succession, on qualifying day for the 2022 Japanese Grand Prix.
History
De Vries began competitive karting as a youngster and by the age of 13 he had won Germany's junior championship, which he retained the following year – and also added the FIA European title. In 2010 and 2011, he was karting's world champion.
His first venture into cars was in the Formula Renault Eurocup but it took three years for De Vries to make a real breakthrough, that coming in 2014 when he won the title for the Koiranen team based in Finland.
One season for DAMS in Formula Renault 3.5 resulted in De Vries finishing third in the championship and he then made two more steps up in consecutive years, via the GP3 Series in which he finished sixth in 2016, to Formula 2.
Rather like in his Formula Renault Eurocup days, it took three bites of the cherry for De Vries to finally get his hands on the ultimate prize.
He competed for three different teams in 2017, 2018 and 2019, finishing seventh and fourth in the standings before finally hitting the jackpot with ART Grand Prix.
In that 2019 campaign he won four races and was ultra-consistent, rarely finishing out of the top 10 to take the title by 52 points from Nicholas Latifi – who, ironically, was his team-mate for that one-off Williams appearance at Monza in 2022.
But unlike Latifi, who had the benefit of vast sponsorship resources behind him, there was no way into F1 at that time for De Vries. Therefore, he headed in other directions for the next few years.
One of those was endurance racing, competing in the secondary LMP2 category at events such as the Le Mans 24 Hours where he finished eighth overall in 2022.
Formula E was his biggest success, however. He competed in three seasons for the Mercedes-Benz EQ team and in one of the least predictable series of premier motorsport, he clinched both the individual and teams' crowns in 2021.
It has been reported by various outlets that De Vries was earning around $850,000 annually as a Formula E driver, which is thought to be a little above the average.
That is expected to increase when he joins AlphaTauri, although it has also been reported that his new team-mate Yuki Tsunoda is on the lowest salary of the 20 F1 racers - and so there is likely to be a saving for the team on the $5million Gasly was said to have been paid.
In terms of endorsements, apart from his connection with Mercedes, De Vries is reported to have had deals with fashion brand Tommy Hilfiger, software company SAP and energy solutions firm Vestas.
De Vries was named after his father, Hendrik, whom it has been reported used to race Renault Clios.
His mother is Naomi Hesseling, but the driver in 2016 referred in an Instagram post to his sister, Seychelle, as being "the most important lady in my life" when wishing her a happy birthday.
He added: "I can't thank you enough for everything you do for me. You're my sister, mother and support. I love you."
Seychelle is reported to have been the girlfriend of George Russell between 2017 and 2019.
As for Nyck, he was reported to have been in a relationship with a Dutch model, Evan Brunggenwirth, for four years as of July 2022.
News