Yas Marina Circuit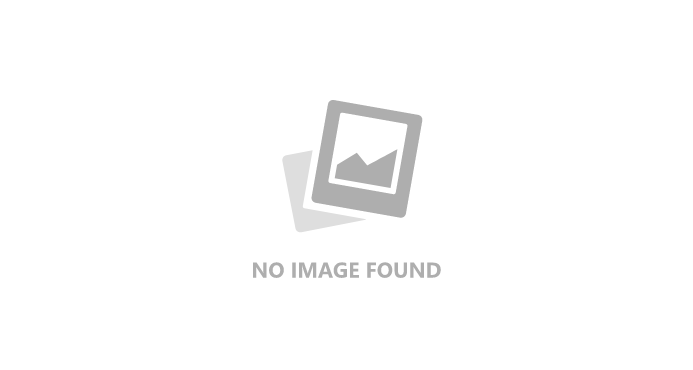 Location Abu Dhabi Track Length 5.554 km Laps 58
Lap Record 1:26.103 LapRecordDriver M Verstappen (2021)
Abu Dhabi Grand Prix F1 circuit guide
Since the first ever Abu Dhabi Grand Prix in 2009, the Yas Marina Circuit has proudly hosted this annual stop on the Formula 1 calendar.
Yas Marina is a purpose-built track for the event, designed by Hermann Tilke, running for 3.281 miles and consisting of 16 turns following redesign work prior to the 2021 staging.
It also regularly hosts F2 races and the end-of-season young driver tests for Formula 1.
This unique circuit is based on Yas Island, a popular leisure island and one of the top tourism projects in Abu Dhabi. The spectacular Ferrari World is just a stone's throw from Yas Marina Circuit and is a popular shot for the TV cameras on aerial footage of the track.
The Abu Dhabi Grand Prix is also like no other event since it's held as a day-night race with floodlights used from the start to ensure a seamless transition from daytime to darkness.
Who will ever forget the 2010 Abu Dhabi Grand Prix when Fernando Alonso and Mark Webber got stuck behind the Renault of Vitaly Petrov, allowing Vettel to race to victory and his first Drivers' Championship, while the 2021 staging will forever be remembered as one of the most controversial races in the history of Formula 1.
Hamilton and Verstappen went into their title-decider level on points, with Verstappen passing his rival on the final lap to take the win and the title, but the circumstances surrounding it dominated the conversations around Formula 1 all the way through the off-season.
Over the years the Abu Dhabi Grand Prix has settled into the position of being Formula 1's season-ending event.
Abu Dhabi Grand Prix F1 circuit information
Yas Marina Circuit is made up of long straights, sweeping corners and a few tight turns for good measure as it winds through the marina and the Yas Hotel Abu Dhabi, famous for its striking facade lighting design. The pit exit also goes underground with drivers rejoining the track at Turn 3.
But whilst the track has all the variety you could ask for, it doesn't always produce much overtaking except for under DRS down the two back straights.
Turn 1 - A relatively short pit straight gives way to a medium speed left bend.
Turn 2 - Another left bend, not as tight and taken flat out in qualifying trim.
Turn 3 - Bear right for the next bend, always at full throttle.
Turn 4 - Just a left kink, throttle remains planted to the floor.
Turn 5 - Since 2021 Formula 1 no longer uses the chicane, so Turn 5 is now the tight left hairpin that was Turn 7.
Turn 6/7 - The longest straight of the track abruptly ends with a tight left-to-right chicane. This is a main overtaking spot on the track but with the use of DRS, a move is often complete before the chicane.
Turn 8 - A minor left curve, effectively it's just the start of the next back straight, with a chance to re-pass for those overtaken on the first straight.
Turn 9 - Now a long, looping left hairpin that turns the drivers around 180 degrees, getting back on the power as early as possible.
Turn 10/11/12 - A series of three right apexes, widened for 2021 but slowing into the biggest braking zone at Turn 12.
Turn 13 - A brief acceleration into the 90-degree left of Turn 13.
Turn 14 - Under the Yas Hotel and into another left which opens out on exit, with drivers getting close to the barrier for optimum speed.
Turn 15 - A high-speed yet sharp right, taken at around 120mph, redesign work opened up the apex to allow faster entry speeds here.
Turn 16 - Into the final turn of the lap, a right-hander where drivers look to nail the power down early on exit to launch down the start/finish straight, plunging down a short hill to the finish line.
Abu Dhabi Grand Prix schedule: 2023 Abu Dhabi Grand Prix
Friday 24 November
Free practice 1: 1.30pm-2.30pm [9.30am-10.30am UK]
Free practice 2: 5pm-6pm [1pm-2pm UK]
Saturday 25 November
Free practice 3: 2.30pm-3.30pm [10.30am-11.30am UK]
Qualifying: 6pm [2pm UK]
Sunday 26 November:
Race: 5pm [1pm UK]
Abu Dhabi Grand Prix tickets: how to get them for the big race
Tickets for the Abu Dhabi Grand Prix are on sale through the Formula 1 website, with three-day tickets covering Friday, Saturday and Sunday available from €665.10, roughly £585.
Main Grandstand tickets for the 2023 race have already sold out, according to the official Formula 1 website, but there is still availability at various other points around the circuit.
Motorsporttickets.com and grandprixevents.com are also worth checking out for competitive ticket prices and hospitality options. £1,199 is the starting price for F1 Experiences packages via grandprixevents.com, which covers Thursday, Friday, Saturday and Sunday.
Make sure also to go direct to the F1 Experiences site, where a range of packages will be on sale to make sure your Abu Dhabi Grand Prix weekend is even more memorable.
Abu Dhabi Grand Prix ticket lowdown: things to note
There are viewing points aplenty around the Yas Marina Circuit, and if you want to be in prime position to see who takes the chequered flag, then the main grandstand is the place you need to be. The Yas Suite and Terrace down the main straight also offer fantastic vantage points, while the Paddock Club above the pit buildings is always popular.
Abu Dhabi Hill then allows fans to watch as the drivers sweep through Turns 2, 3 and 4. The North Stand, Terrace, Lounge and next Yas Suite are all then located down at the extremely tight hairpin. An overtaking spot yes, but contact is also common.
The West stand, also featuring a Yas Suite and Lounge, allows fans to watch as drivers negotiate the chicane which breaks up the two back straights.
The Marina Grandstand, as well as the Marina Suite offer views down the second back straight, with the South Grandstand then placed at the entry of Turn 10 for the start of that impressive three-part complex of corners.
Abu Dhabi Grand Prix directions: how to get there
Abu Dhabi International Airport is only 10km from Yas Marina and is the most logical airport to fly to with more than 40 airlines landing in Abu Dhabi.
Dubai International Airport is home to Emirates, a fast growing international airline with a great reputation and a huge fleet of modern aircraft. It's situated 95km away from Yas Marina.
Getting around Abu Dhabi by taxi is easy and pretty cheap, while the A1 bus runs to and from the city every 30-45 minutes, all day and all night, for only 4 Dirhams (84p).
There is a free park and ride shuttle service that runs for people coming into Abu Dhabi for the race, while some hotels have their own shuttle service for guests who are attending the Abu Dhabi Grand Prix.
Address: Yas Marina Circuit, Yas Central, Abu Dhabi
Abu Dhabi Grand Prix history, memorable races and past winners
While the Yas Marina Circuit can attract its critics for a lack of overtaking, that issue in its own right has oddly enough made for several title-deciding moments over the years.
Think of 2010 when Vitaly Petrov held up Fernando Alonso and Mark Webber for the majority of the 2010 Abu Dhabi Grand Prix, allowing Sebastian Vettel to win his first World Championship. It was also the first time that season he had led the standings.
Or how about in 2016 as Sir Lewis Hamilton tried desperately to back team-mate Nico Rosberg into traffic and force an overtake that would see Hamilton snatch the Drivers' Championship for himself, but it wasn't to be.
By far the most talked-about Abu Dhabi Grand Prix of all time came in 2021, when race director Michael Masi set up a last-lap shootout between title rivals Max Verstappen and Hamilton, who had gone into the final race of the season at Yas Marina Circuit level on points.
Clearing only the lapped cars between Verstappen in P2 and leader Hamilton behind the Safety Car, the race was restarted on the last lap, where Verstappen used his fresher tyres to pass Hamilton and go on to become World Champion, winning the all-important race which Hamilton had dominated.
Hamilton is though the undisputed king of Yas Marina, and alongside only Sebastian Vettel and Verstappen is a repeat winner of the Abu Dhabi Grand Prix.
Drivers with most wins
Lewis Hamilton, 5 wins (2011, 2014, 2016, 2018, 2019)
Sebastian Vettel, 3 wins (2009, 2010, 2013)
Max Verstappen, 3 wins (2020, 2021, 2022)
Teams with most wins
Mercedes, 6 wins (2014, 2015, 2016, 2017, 2018, 2019)
Red Bull, 6 wins (2009, 2010, 2013, 2020, 2021, 2022)
Last 10 wins
2022 - Max Verstappen, Red Bull
2021 - Max Verstappen, Red Bull
2020 - Max Verstappen, Red Bull
2019 - Lewis Hamilton, Mercedes
2018 - Lewis Hamilton, Mercedes
2017 - Valtteri Bottas, Mercedes
2016 - Lewis Hamilton, Mercedes
2015 - Nico Rosberg, Mercedes
2014 - Lewis Hamilton, Mercedes
2013 - Sebastian Vettel, Red Bull
Yas Marina Circuit F1 circuit fastest lap
Max Verstappen holds the race lap record around Yas Marina Circuit, setting a 1:26.103 in his Red Bull RB16B during the 2021 Abu Dhabi Grand Prix, the first staging of the event around the shorter, faster track.
Verstappen also possesses the fastest pole time, using every millimeter of the track to set a 1:22.109 the day prior.
Yas Marina Circuit F1 circuit: what the drivers say
Max Verstappen: "Abu Dhabi is always a special one due to the atmosphere. The crowds are big and noisy, and being a sunset race adds to the unique feeling."
Esteban Ocon: "Turn 14 is a hell of a corner to take. You exit very close to the rail."