Circuit of The Americas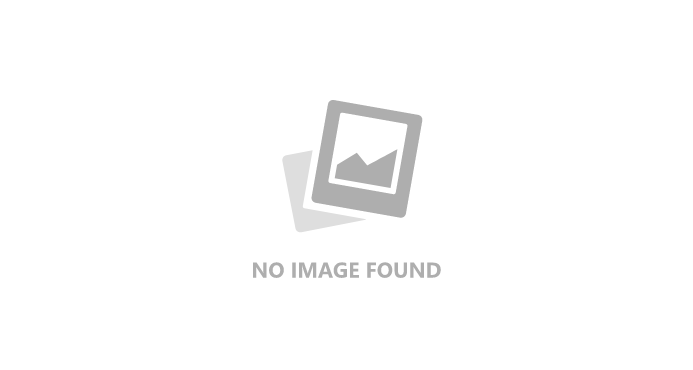 Location Austin Track Length 5.5 km Laps 56
Lap Record 1:36.169 LapRecordDriver C Leclerc (2019)
Austin F1 circuit guide
The Circuit of The Americas, located in Austin, Texas, brought the United States Grand Prix back to Formula 1 in 2012 and it has since become one of the calendar's most exciting events, both on and off-track.
Featuring just over three miles of elevation changes, tight corners, sweeping sections and overtaking opportunities aplenty, few tracks in the sport provide better wheel-to-wheel racing than COTA.
This was immediately clear in its first race as Lewis Hamilton and Sebastian Vettel fought a titanic battle for the win, with the Brit coming out on top.
The last-gasp action was equally as thrilling in 2017 as Max Verstappen pulled off an opportunistic - but ultimately illegal - move on Kimi Raikkonen to take P3 on the final lap before being handed a five-second penalty for corner-cutting.
Perhaps the most memorable race came in 2015 when Hamilton clinched his third World Championship after passing team-mate Nico Rosberg late on thanks to a mistake from the German. The fireworks continued after the chequered flag, with Rosberg throwing his P2 baseball cap back at Hamilton in the cool-down room.
As well as having one of the best tracks, the United States Grand Prix has also grown into having one of the best atmospheres on the calendar, with thousands - 400,000 in 2021, to be precise - of passionate fans filling the grandstands each year.
Austin F1 circuit information
Considered by many to be the best F1 track built this century, COTA, drawing inspiration from many classic European circuits, has a vast array of breathtaking sections within its 20 turns containing hills, hairpins and high-speed corners.
Turn 1 - The lap begins with one of the best first corners on the calendar. After climbing an 11% gradient, hit the brakes late, move across to the left and clip the kerbs. With it coming at the end of a DRS zone, this is a big overtaking spot.
Turn 2 - Next up is a flat-out bend to the right, where it's best avoiding the kerbs.
Turn 3/4/5 - Start the breathtaking section based on Silverstone's Maggots-Beckets-Chapel complex flat-out, steering slightly to the left. Stay on the power and put a wheel's width on the kerb of each of the next two turns.
Turn 6 - Brake when approaching Turn 6 before putting your foot down, moving over to the right and getting on the kerb, being sure to keep a wheel on track to avoid a penalty.
Turn 7/8/9 - Lift for Turns 7 and 8, taking a wider line in the latter to get in shape for Turn 9, which can be taken flat-out, if you're feeling brave.
Turn 10 - With the esses done, things get a bit more simple with a slight curve that brakes or lifting aren't necessary for.
Turn 11 - Brake hard and cut the kerb slightly for this tight corner, and be sure to get a good exit with a DRS zone coming up.
Turn 12 - With overtakes usually completed earlier on the big straight, focus on braking at the right time for the 90-degree corner, clipping the inside kerb and gently getting back on the gas.
Turn 13/14 - One sweeping right-hander in two parts. It's crucial to be gentle on the pedal here to avoid locking up and/or going wide.
Turn 15 - Similar to the above but going left rather than right. Be sure to approach wide before cutting inside and taking a lot of kerb on the entry.
Turn 16/17/18 - Based on being a reverse version of Istanbul's iconic Turn 8, this is one long, fast corner that can be, remarkably, taken flat-out in today's F1 cars. Keep your foot down and your steering wheel to the right, clipping the kerbs and keeping things tight. Turns don't get any better than this.
Turn 19 - Continue to steer firmly towards the right approaching this sharp downhill left-hander before kissing the inside kerb on entry and going wide on exit, clipping the run-off area but keeping the left wheels on track to steer clear of track limits violations.
Turn 20 - Stay wide heading into the final corner, a 90-degree left turn, and once again, hit the inside kerb and go wide coming out and onto the home straight.
Austin schedule: 2023 United States Grand Prix
Friday 21 October
Free practice 1: 12:30pm-1:30pm [6:30pm-7:30pm UK]
Qualifying: 4pm [10pm-11pm UK]
Saturday 22 October
Free practice 2: 1pm-2pm [7pm-8pm UK]
Sprint: 5pm-6pm [11pm-12am UK]
Sunday 23 October
Race: 2pm [8pm UK]
Austin tickets: How to get them for the big race
Many of the tickets are already sold out which is no surprise given the popularity of the race but there are still a few left for sale on F1's official website.
Grandprixevents.com and motorsporttickets.com are two reliable unofficial sites also worth visiting.
Austin ticket lockdown: Things to note
With COTA being a purpose-built circuit with considerable elevation changes throughout, there are various places that offer excellent views of the action.
The bleachers and main grandstand are located on the start/finish straight. From the higher seats, the straight, pit-lane and the first and last corners can be seen, while those lower down will be able to get a close-up view of the start. An arguably even better one though can be seen from the Turn 1 grandstand, located right by one of the best first corners in the sport.
For those whose priority it is to see the cars and drivers at their limit, the Turn 4 grandstand is excellent, being located right by the Silverstone-inspired esses. Not too much else is visible though. If a more panoramic view of the entire circuit is desired, sitting high up in the Turn 12 and 15 stands are the best option.
Perhaps the best value-for-money seats are those in the Turn 9 grandstand, which are some of the cheapest. Located on a hill, spectators can see cars all the way from the exit of Turn 7 to the start of Turn 12.
Excellent views can also be found with a general admissions ticket. With such elevation changes, spots towering over the track can be found and a camping chair there can be a better seat than those lower down in the grandstands.
Austin directions: How to get there
Located around 15 miles outside of Austin city centre and just 2 miles from an international airport, there are various ways to reach the circuit wherever you're coming from.
Fans arriving by air should get flights to said airport, Austin Bergstrom International. There, cars can be hired and shuttle buses to the city centre are available from around $2 a ticket.
There are shuttle buses run by the Grand Prix organisers from the city centre that take you directly to the track. They leave from Sir Swante Palm Neighborhood Park and a return tickets cost $30.
For those driving, parking tickets must be purchased in advance, usually with the event tickets, and cannot be bought on the day.
Address: 9201 Circuit of The Americas Blvd, Austin, TX, 78617
United States Grand Prix history, memorable races and past winners
While the current race in Austin has only been in Formula 1 since 2012, the United States Grand Prix isn't by any means a newish event.
From 1961 all the way through to 1980, the race was held at Watkins Glen, a track that proved to be hugely popular. Often coming at the end of the season, it played host to a number of huge moments in the sport's history, such as when Emerson Fittipaldi become a double World Champion in 1974.
However, it was a dangerous track, with a number of drivers losing their lives there, and for that reason, as well as financial ones, the race was removed from the calendar.
The ill-fated Caesars Palace Grand Prix in Las Vegas was a flash in the pan in the States, with a temporary circuit set up in the car park of the famous hotel and casino - which didn't go down well, to say the least.
The United States GP returned in 1989, being held on a street circuit in Phoenix, Arizona, but the event didn't prove popular, and after three races, of which Alain Prost won one and Ayrton Senna two, it was scrapped.
A US GP wouldn't return to F1 until 2000 when it was held at the Indianapolis Speedway for eight consecutive seasons, using part of the iconic oval track.
In those eight years, the race played host to Michael Schumacher attempting to create a dead-heat between himself and Rubens Barrichello at the finish line in 2002.
But an infamous moment in the sport's history came as seven of the 10 teams withdrew prior to the start in 2005 due to safety concerns surrounding Michelin's tyres at the circuit, meaning a farcical race took place with only six cars going round.
In its current form, the Grand Prix has become one of the sport's most popular thanks to the much-loved Austin circuit. The most memorable moment came in 2015 when Lewis Hamilton sealed his third World title, much to the anger of Nico Rosberg, but each race has been a success, with thousands of fans attending what has become a beloved event for the city.
Drivers with most wins
Lewis Hamilton, 6 wins (2007, 2012, 2014, 2015, 2016, 2017)
Michael Schumacher, 5 wins (2000, 2003, 2004, 2005, 2006)
Graham Hill, 3 wins (1963, 1964, 1965)
Jim Clark, 3 wins (1962, 1966, 1967)
Teams with most wins
Ferrari, 10 wins (1975, 1978, 1979, 2000, 2002, 2003, 2004, 2005, 2006, 2018)
Lotus, 8 wins (1960, 1961, 1962, 1966, 1967, 1969, 1970, 1973)
McLaren, 8 wins (1976, 1977, 1989, 1990, 1991, 2001, 2007, 2012)
Mercedes, 5 wins (2014, 2015, 2016, 2017, 2019)
Last 10 winners
2022 - Max Verstappen, Red Bull
2021 - Max Verstappen, Red Bull
2019 - Valtteri Bottas, Mercedes
2018 - Kimi Raikkonen, Ferrari
2017 - Lewis Hamilton, Mercedes
2016 - Lewis Hamilton, Mercedes
2015 - Lewis Hamilton, Mercedes
2014 - Lewis Hamilton, Mercedes
2013 - Sebastian Vettel, Red Bull
2012 - Lewis Hamilton, McLaren
Austin F1 circuit fastest lap
The race lap record at the Circuit of The Americas is currently held by Charles Leclerc. He did a 1:36.169 in his Ferrari on lap 44 of the 2019 race after pitting for fresh softs while running comfortably in P4.
The outright fastest lap of the track also came that year courtesy of Valtteri Bottas. The Finn did a 1:32.029 in qualifying to take pole position and went on to win the race.
Austin F1 circuit: what the drivers say
Lewis Hamilton: "This is such a fantastic circuit - it's really challenging, you're constantly dancing with the car."
Max Verstappen: "COTA is really fun to drive, it has long fast straights, slow tight corners and quick flowing sectors, all you want from a race track in one."
Fernando Alonso: "The COTA track is a really fun track to race on – every sector is different and achieving the perfect compromise with set-up to suit the constantly-changing characteristics of the lap is what makes the challenge there so unique."