Baku City Circuit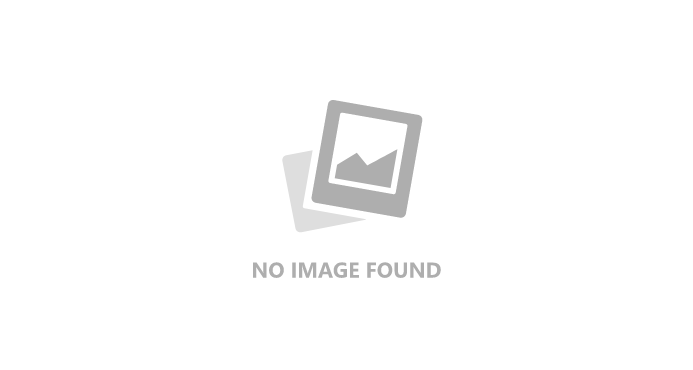 Location Baku Track Length 6.006 km Laps 51
Lap Record 1:43.009 LapRecordDriver C Leclerc (2019)
Baku F1 circuit guide
Described as one of the fastest races on the Formula 1 calendar, Baku has quickly established itself as a favourite among drivers and fans alike.
The street circuit only hosted its first race in 2016, then known as the European Grand Prix, but as of the following year it became the Azerbaijan Grand Prix and it has taken its place on the calendar ever since, until its cancellation in 2020 due to the COVID-19 outbreak. It returned though in 2021 with another classic.
As one of the longest tracks on the calendar, with a length of 6.003km and 20 turns, Baku offers just about everything you want from a circuit, with a mixture of tight corners and open high-speed straights, including a 2.2km stretch heading into Turn 1.
Drivers get to experience the historic city's character as they make their way through the medieval centre of Baku, navigating their way anti-clockwise around the track, alongside the promenade of the Caspian Sea.
With harsh braking points and blind corners, drivers need to be on full alert as this track has very little room for error.
Despite the race still being very much in its infancy, it has not been short of action in its Formula 1 tenure.
Baku F1 circuit information
The Baku City Circuit is an unforgiving track - make a mistake and you're likely to be punished.
That's what has made it one of the most exciting race weekends on the Formula 1 calendar since its arrival in 2016.
Daniel Ricciardo is a prime example of the good and bad on the track, with his outstanding overtake going into Turn 1 in 2017 one of the best moves this circuit has seen, while he then failed to finish in the following two races.
Here's what the drivers encounter on a race weekend in Azerbaijan.
Turn 1 - With the brakes cold heading into this 90 degree corner on the back of a long straight where cars reach speeds of up to 365km/h, locking up is common. A truly hectic corner.
Turn 2 - Slow into another 90 degree turn, getting right against the wall with a fast exit into the second DRS zone.
Turns 3/4 - Another overtaking opportunity before two more right-angled corners, coming out on the right of Turn 3 and heading left going into Turn 4.
Turns 5/6 - A quite unique double corner, the front wing can get very close to the wall heading into Turn 6.
Turn 7 - An extremely tight angle needing a late brake to come almost to a halt.
Turns 8-12 - Arguably the most difficult part of the circuit as drivers navigate their way through the castle chicane. Too much action on the kerb and you're likely in trouble. It was at Turn 8 that both Robert Kubica and Charles Leclerc went straight into the wall in 2018 qualifying.
Turns 13/14 - Simple by comparison, two high-speed left turns on a flat surface.
Turn 15 - A deceptively downhill corner and a hard braking point.
Turn 16 - Brake downhill on approach to the final tight corner of the circuit.
Turns 17/18/19 - Flat chicane which can cause a problem with struggling tyres, a good exit is important on approach to Turn 20.
Turn 20 - Almost unnoticeable at the start of a remarkably long straight which offers a powerful slip stream and chance to activate DRS.
Baku schedule: 2023 Azerbaijan F1 Grand Prix
Friday 28 April
Free practice 1: 1330-1430 local
Qualifying: 1700 local
Saturday 29 April
Free practice 2: 1330-1430 local
Sprint: 1730 local
Sunday 30 April
Race: 1500 local
Baku tickets: how to get them for the big race
The Formula 1 website has tickets available for the Azerbaijan Grand Prix which start from €83.14 for the Friday roaming ticket, this allowing you to move between various viewing areas around the circuit.
The same ticket option is €185.84 for Friday to Sunday, with prices increasing as you get into the grandstand tickets. Also make sure to check out the F1 Experiences page for ways to make your Azerbaijan Grand Prix experience extra special.
Other sites such as Grandprixevents.com and Motorsporttickets.com are also worth checking out for deals, while tickets can also be bought directly from the Baku City Circuit website.
Baku ticket lowdown: things to note
If you want to be in prime position for all the racing action then look no further than Absherton, the main grandstand. It is one of nine grandstands placed along the entire 'Entertainment Area', but is the only one placed directly in front of the start and finish line. Here supporters will not only see the chequered flag, but also the high-speed straight heading into the 90-degree Turn 1.
This is also the section where overtaking is most likely to take place, or where Lewis Hamilton suffers some brake magic and goes straight on, so it's very much the spot for action.
The Icheri Sheher grandstand also offers a fantastic viewpoint and is a quick seller. With the backdrop of Baku's fortress walls, this spot looks over the tight city gate section before the cars go full throttle into the Turn 13-15 complex.
Located on the exterior of the track by Turn 16, the AzNeft grandstand also offers a beautiful backdrop as well as a helpful screen in perfect position. If you're going to sit here, do your best to get over to the left side and higher up too, as the fencing can affect your view lower down.
The Bulvar Grandstand is probably one to avoid as you're not likely to catch much more than a car zooming briefly into vision and then very quickly out of it.
Baku directions: how to get there
Azerbaijan Airlines fly from several major European airports into Baku's Heydar Aliyev International Airport and is your best bet to make it to the capital. For those airports which don't offer direct flights to Azerbaijan, many have good connecting flight options such as Qatar Airways via Doha.
Once at the airport, the best way to make the 15 mile journey (approx.) into the city centre is via car. Baku has plenty of Uber's available, while official taxis should cost little more than 25 AZN which comes to around £11.
If you are driving into Baku, there are no official designated parking areas at the track, although there are some nearby such as the White Boulevard Area, 28 Mall Park Parking Zone and in the Winter Boulevard.
Travel cards can be purchased for use of both the Metro and Bakubus bus services. The 'BakiKART' effectively works in the same way as a London Oyster card, with the option to pre-load the card or there are top up points at each station.
Frequent buses also tend to run during the race weekend, usually with longer-than-usual service hours to accommodate for Formula 1 spectators. The main buses to note are #5, #65 and #53.
The same can be said for the local Metro, with Icheri Sheher, 28 May and Sahil stations all viable options.
Address: Azadliq Square, Baku
Baku history, memorable races and past winners
It wasn't exactly a classic when Baku first hosted a Grand Prix in 2016, but when Formula 1 returned a year later for the Azerbaijan Grand Prix it was arguably the best race of the season.
Daniel Ricciardo performed a memorable three-car overtake on lap 24 to help him on his way to P1, while the Championship challengers were too busy scrapping with each other. Sebastian Vettel wasn't happy with Lewis Hamilton's braking in front of him during a safety car, which resulted in the two colliding, before the German lost his cool by pulling alongside Hamilton and infamously driving into the side of his Mercedes. His team-mate Valtteri Bottas also overtook Lance Stroll in the final stretch to take second.
A year later saw an equalling thrilling race, with one of the main storylines being the constant grappling for position between Red Bull's Max Verstappen and Ricciardo which in the end came to a blow as the pair collided, meaning both wouldn't finish the race. Bottas looked all set for the victory before an unlucky puncture with just a few laps left opened the door for Hamilton to snatch the win.
2019 was the year of Mercedes as they achieved a 1-2, while 2020 sadly couldn't take place amid the global pandemic.
The Azerbaijan Grand Prix returned with a bang though in 2021, as tyres once more refused to hang on. Verstappen was the most high-profile casualty, crashing out of the lead, but just as Hamilton thought he had been given a huge gift, on the race restart he accidentally altered his brakes, going straight on at Turn 1 as he challenged Verstappen's team-mate Sergio Perez for P1.
No points then for either title challenger, creating the unlikely podium of Sergio Perez, Sebastian Vettel and Pierre Gasly.
Drivers with most wins
Max Verstappen, 1 win (2022)
Sergio Perez, 1 win (2021)
Valtteri Bottas, 1 win (2019)
Lewis Hamilton, 1 win (2018)
Daniel Ricciardo, 1 win (2017)
Nico Rosberg, 1 win (2016)
Teams with most wins
Mercedes, 3 wins (2016, 2018, 2019)
Red Bull, 3 wins (2017, 2021, 2022)
Past winners
2022 Max Verstappen, Red Bull
2021 Sergio Perez, Red Bull
2019 Valtteri Bottas, Mercedes
2018 Lewis Hamilton, Mercedes
2017 Daniel Ricciardo, Red Bull
2016 Nico Rosberg, Mercedes
Baku F1 circuit fastest lap
Charles Leclerc set a race lap record at the 2019 Azerbaijan Grand Prix in only his fourth race as a Ferrari driver, setting a time of 1:43.009 on his way to P5.
The track's pole record also came in 2019 as Valtteri Bottas' 1:40.495 earned his place on pole, and he finished the job off on the Sunday as he beat his Mercedes team-mate Lewis Hamilton to the top of the podium.
Baku F1 circuit: what the drivers say
Fernando Alonso: "Even though it's only been on the calendar for a short time, this circuit is already known among the drivers as a great racer's track. It's the fastest street track of the year and also one of the longest, so it's pretty tough on the car and the driver, but that's definitely part of the appeal."
Lance Stroll: "The track is pretty spectacular to drive. It is a long lap and is a technical track with a bit of everything. Since it is a street circuit and there are walls all round it, there is no room for errors."
Pierre Gasly: "Baku is a really exciting track because, first of all, it's a street track so the risk is doubled or higher due to the walls everywhere, but I also think just the characteristics of the track with that long straight make it interesting. It's super fast."