Circuit de Barcelona-Catalunya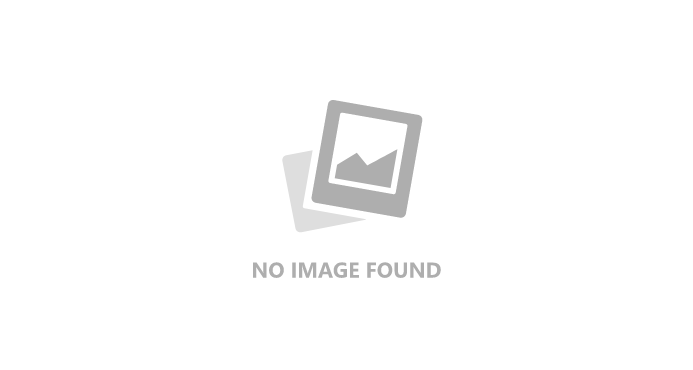 Location Barcelona Track Length 4.655 km Laps 66
Lap Record 1:18.149 LapRecordDriver M Verstappen (2021)
Spanish Grand Prix F1 circuit guide
Pedralbes, Jarama, Montjuic and Jerez were the first initial venues to host the Spanish Grand Prix as part of an official Formula 1 World Championship, but the Circuit de Barcelona-Catalunya has been the sole home of Formula 1 racing ever since 1991.
The Circuit de Barcelona-Catalunya is located just outside of Barcelona and is a purpose-built track used across a huge range of racing disciplines. MotoGP and the FIA World Rallycross Championship are two of the other most high-profile series to race here and it was also used as a venue for the 1992 Olympics.
It is widely regarded as an excellent all-rounder, with the track characteristics putting both the power and aerodynamic efficiency of Formula 1 cars under scrutiny with a mixture of high-speed sections and a tricky technical sector. It is one of the predominant reasons why pre-season testing also takes place at the Circuit de Barcelona-Catalunya.
Given the track's long-standing history with Formula 1, there are plenty of tales to be told that involve this historic venue.
There were doubts over whether the race would be a part of the 2020 and 2021 campaign, but deals for both were agreed, while a longer extension to 2026 was then struck on the basis that the facilities at the venue would be upgraded.
The Circuit de Barcelona-Catalunya features 16 corners and comes in at 4.675km in distance. The venue represents the home race for both Fernando Alonso and Carlos Sainz.
Circuit de Barcelona-Catalunya F1 circuit information
Given that the Circuit de Barcelona-Catalunya is both a testing track and a race track in Formula 1, drivers and teams have become very well accustomed to the challenges this circuit brings. They will know this track like the back of both hands and the rest of their bodies.
This is a high-downforce track which begins with a 564m dash to the first corner. Approximately 45 gear shifts later, the drivers will have completed two very fast sectors followed by a tight final section that requires pinpoint precision.
Turn 1 - The lap begins with a 90° right hander and represents an excellent overtaking opportunity on entry.
Turn 2 - The track quickly hooks back to the left as the speed begins to build back up, moving uphill at the same time.
Turn 3 - The third turn, long and to the right, is a big test for the tyres, flat out for cars capable of doing it.
Turn 4 - Then it's a drop down to third or fourth gear for the next right hander, important not to understeer here. Back on the power early for optimum exit.
Turn 5 - A tricky braking point ensues for the following downhill left, drivers will use all of the exit kerb.
Turn 6 - Not really considered a corner as such, a mere gentle curve to the left.
Turn 7 - The cars then head back uphill with a left-right kink.
Turn 8 - The cars are still climbing on the right kink before they are positioned over to the left hand side of the track again.
Turn 9 - No guts, no glory here. The cars are thrown in to this flat-out right hander where the exit is initially hidden.
Turn 10 - After zooming down the back straight this was a slow left-hander, but was reprofiled ahead of the 2021 Spanish GP to create a faster, flowing left bend at the end of a DRS zone.
Turn 11 - Attack the left-hand kerb at Turn 11 as much as possible...
Turn 12 - ...to achieve maximum width to throw the car back to the right into this slow, winding corner.
Turn 13 - A sharp turn to the right follows, with a quick plunge downhill.
Turn 14 - Then it's back to the left for the first part of the chicane...
Turn 15 - ...and immediately over to the right for the second part, taking as much kerb as you dare.
Turn 16 - There is one more right hander to negotiate, a long flat-out right-hander which feeds back onto the main straight.
Circuit de Barcelona-Catalunya schedule: 2023 Spanish F1 Grand Prix
Friday 2 June
Free practice 1: 1.30pm-2.30pm [12.30pm-1.30pm UK]
Free practice 2: 5pm-6pm [4pm-5pm UK]
Saturday 3 June
Free practice 3: 12.30pm-1.30pm [11.30am-12.30pm UK]
Qualifying: 4pm [3pm UK]
Sunday 4 June
Race: 3pm [2pm UK]
Circuit de Barcelona-Catalunya tickets: how to get them for the big race
Tickets are on sale now for the 2023 Spanish Grand Prix through the Formula 1 website, which will cover all three days of the race weekend.
The cheapest on offer, priced at €196.75, is for three-day general admission to the circuit, which allow you to watch on from Turns 3, 4, 5, 6 and 7, as well as between Turn 9 and Turn 10.
For a special Spanish Grand Prix experience, check out the F1 Experiences section.
Circuit de Barcelona-Catalunya ticket lowdown: things to note
By far and away the most popular and highly sought after spot at Circuit de Barcelona-Catalunya is Grandstand G. Thousands of fans pack into section, creating a fantastic atmosphere on race day itself.
This particular vantage point gives racegoers a fantastic view as drivers make their way through the tricky final section where one mistake could leave their afternoon in tatters.
Grandstand L also represents better value for your money as, from here, you will see the cars bomb down the main straight and into Turn 1 and Turn 2 where a vast majority of the overtaking opportunities occur.
And that's not all. Fans will get another view of the cars as they head out of the exit of Turn 4 and once again on the entry in Turn 7.
A general admission ticket is also great value for money, allowing fans to watch on from Turns 3, 4, 5, 6 and 7, as well as between Turn 9 and Turn 10.
Circuit de Barcelona-Catalunya directions: how to get there
The Circuit de Barcelona-Catalunya is one of a select few tracks that has an abundance of parking spaces available outside the venue - 32,000 to be exact.
Those travelling in a car to the track are advised to follow the C-17 road and exit at Montmelo or, from the AP-7 highway, use exits 13, 14 and 15. The exits 14 and 15 connect to the C-17 road.
To get to the Circuit de Barcelona-Catalunya by train, use the Barcelona Sants, Passeig de Gràcia or Clot rail stations and make Montemelo your final stop. This is the closest station to the track but it is not necessarily an easy journey given the walk will take approximately 45 minutes.
On race weekend, though, a small shuttle bus service to the circuit is available. There is also a special bus service in operation from Barcelona Nord bus station in the city centre to the circuit which also takes 45 minutes.
The best airport to use for the quickest access to the Circuit de Barcelona-Catalunya is Barcelona International Airport (BCN), which is located in El Prat de Llobregat.
Regional airports such as Reus (REU) or Girona-Costa Brava (GRO) are cheaper options to fly to and both are approximately 100km away from the circuit.
Circuit de Barcelona-Catalunya address:
Circuit de Barcelona-Catalunya
Mas "La Moreneta"
PD 27
Montmelo, 08160
Barcelona, Espana.
Spanish Grand Prix history, memorable races and past winners
There is no shortage of fantastic races and iconic, historic victories at the Spanish Grand Prix and the Circuit de Barcelona-Catalunya has played its role in providing memories that will live long in the hearts of Formula 1 fans.
The first race in Barcelona in 1991 provided the epic shots of two Formula 1 greats in Ayrton Senna and Nigel Mansell going wheel-to-wheel into the first corner before the later went on to win.
If you are looking for some of the all-time great wet weather drives, then look no further than Michael Schumacher's awesome display at the Circuit de Barcelona-Catalunya in 1996.
Skip forward to some of the more present-day races and nobody can forget when one Pastor Maldonado was raised on the shoulders of Fernando Alonso and Kimi Raikkonen after winning the 2012 race.
2016 saw Max Verstappen re-write the Formula 1 history books when, aged 18 years and 228 days, he succeeded Sebastian Vettel in becoming the youngest ever race winner, the youngest driver to bag a podium finish and the youngest ever driver to lead a lap of a Formula 1 race all on his Red Bull debut.
Recent history at this track had belonged to Lewis Hamilton, who took five wins in a row in Barcelona before Verstappen took to the top step again in 2022.
Drivers with most wins
Michael Schumacher - 6 (1995, 1996, 2001, 2002, 2003, 2004)
Lewis Hamilton - 6 (2014, 2017, 2018, 2019, 2020, 2021)
Jackie Stewart - 3 (1969, 1970, 1971)
Alain Prost - 3 (1988, 1990, 1993)
Nigel Mansell - 3 (1987, 1991, 1992)
Mika Hakkinen - 3 (1998, 1999, 2000)
Teams with most wins
Ferrari - 12 (1954, 1974, 1981, 1990, 1996, 2001, 2002, 2003, 2004, 2007, 2008, 2013)
Mercedes - 9 (1934, 1935, 2014, 2015, 2017, 2018, 2019, 2020, 2021)
McLaren - 8 (1975, 1976, 1988, 1989, 1998, 1999, 2000, 2005)
Williams - 8 (1980, 1987, 1991, 1992, 1993, 1994, 1997, 2012)
Lotus - 7 (1967, 1968, 1972, 1973, 1977, 1978, 1986)
Last 10 wins
2022 - Max Verstappen, Red Bull
2021 - Lewis Hamilton, Mercedes
2020 - Lewis Hamilton, Mercedes
2019 - Lewis Hamilton, Mercedes
2018 - Lewis Hamilton, Mercedes
2017 - Lewis Hamilton, Mercedes
2016 - Max Verstappen, Red Bull
2015 - Nico Rosberg, Mercedes
2014 - Lewis Hamilton, Mercedes
2013 - Fernando Alonso, Ferrari
Circuit de Catalunya F1 circuit fastest lap
The fastest recorded race lap at the Circuit de Barcelona-Catalunya was achieved by Max Verstappen in 2021, the Red Bull driver setting a 1:18.149 after the circuit was re-profiled.
Circuit de Catalunya F1 circuit: what the drivers say
Sebastian Vettel: "The last sector is the most crucial. It is very easy to get it wrong and overcook the tyres. A tiny mistake will see you lose quite a big chunk of lap time so the lap isn't done until the master the last sector."
Pierre Gasly: "The usual cliche about the Catalunya track is that, if your car works well here, it works well everywhere…maybe, but this track has certainly a character all of its own."