Hungaroring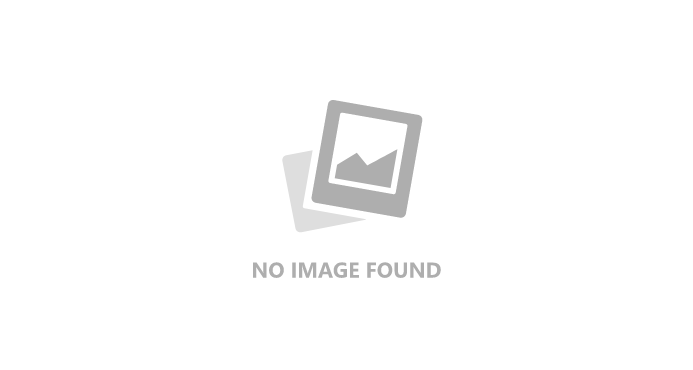 Location Budapest Track Length 4.381 km Laps 70
Lap Record 1:16.627 LapRecordDriver L Hamilton (2020)
Hungaroring F1 circuit guide
The Hungaroring, situated in the small village of Mogyoród, Hungary, has proudly hosted Formula 1's Hungarian Grand Prix since 1986.
This tight and twisty 2.72-mile circuit earns its nickname of "Monaco without the buildings", and as a result overtaking is quite difficult, but spectacular when a driver pulls it off.
Formula 1 holds the Hungarian Grand Prix during the middle of summer, and that only adds to the unique character of this venue.
Usually a track becomes faster over the race weekend as it's 'rubbered in'. But this doesn't always happen at the Hungaroring because of how dry and dusty the region is during that time of the year.
In fact, it took until 2006 for us to see the first wet Hungarian Grand Prix.
The current track has 14 corners. Turn 4 is named after Nigel Mansell due to him famously losing a wheel there during the 1987 event, while Turn 11 is named after Jean Alesi due to the big crash he had at that curve during qualifying for the 1995 Hungarian Grand Prix.
Hungaroring F1 circuit information
It was always the wish for Hungary to have a street circuit-style race of their own, so it's no surprise that the Hungaroring has been compared to Monaco for its tight and technical nature. Though it is certainly a lap taken at higher average speed than Monaco, it is still one of F1's slower tracks.
And it's a place that divides opinion. Drivers like Ayrton Senna, Michael Schumacher, Lewis Hamilton, Max Verstappen and Fernando Alonso are said to be among those who love the circuit, while others find it too slow, demanding, and very hot.
Turn 1 - The best overtaking spot on the track. Brake hard into this right-hander which opens up on exit into a DRS zone.
Turn 2 - The first of the curves. Tyre performance is key and drivers with more grip can drive around the outside of their rivals if they get it right.
Turn 3 - A sharp right kink, in normal conditions almost flat out.
Turn 4 (Nigel Mansell) - Build speed up to this fast left, there is plenty of run-off area and it's well used.
Turn 5 - Another curve where tyre life is key to maintain speed or risk being passed around the outside.
Turn 6/7 - A tight right-to-left chicane. An overtaking spot if you judge to perfection, or a certain accident if you don't.
Turn 8 - A fairly low-speed 90-degree left in which you sacrifice entry speed to open up the best angle for Turn 9.
Turn 9 - Hang on through this right turn and use the kerb on exit to get back on the power.
Turn 10 - A curve to the left, flat out in qualifying trim.
Turn 11 (Jean Alesi) - Dull the throttle and sweep through the right-hander, again using the kerb on exit but be cautious of going too wide.
Turn 12 - Another harsh braking zone, where a good exit in the last corner sets you up for a possible overtake into this right turn.
Turn 13 - This left bend is the tightest curve of the lap, if anyone gets close around the outside then defending is tricky.
Turn 14 - A long right bend before the main straight, any understeer leaves you in big danger from those close behind on the run back down to Turn 1, with the left-front tyre being pushed to its limit upon acceleration.
Hungaroring schedule: 2022 Hungary F1 Grand Prix
Friday 21 July
Free practice 1: 13:30pm-14:30pm [1pm-2pm UK]
Free practice 2: 5pm-6pm [4pm-5pm UK]
Saturday 22 July
Free practice 3: 12:30pm-1:30pm [11:30am-12:30pm UK]
Qualifying: 4pm [3pm UK]
Sunday 23 July
Race: 3pm [2pm UK]
Hungaroring tickets: How to get them for the big race
Fans have no shortage of options when it comes to purchasing tickets for the Hungarian Grand Prix.
The official F1 website sell tickets for the event, while the experiences section gives fans a host of options if they want to immerse themselves in the action even further. Currently the Formula 1 website is asking fans to leave their email address so they can be contacted once tickets go on sale.
The grandprixevents.com website also have tickets on sale.
The majority of the stands at the Hungaroring are situated around the main straight and opening section of the circuit, with a general admission ticket fantastic for watching drivers negotiate the final sector.
Hungaroring ticket lowdown: Things to note
The majority of the grandstands at the Hungaroring are down the main straight, but there are a few other options.
The Silver grandstands cover the final corner, (Turn 14), and the start of the main straight.
In that area you will also find the Red Bull hospitality section, for those wanting to see drivers power out onto the main straight from a more luxurious spot.
The Silver, Gold and Super Gold stands stretch down the main straight. Silver 1 and 2 are perfect to see the moment when one lucky driver takes the chequered flag for victory, while Gold 4 gives a perfect view of Turn 1 where you can expect to see some daring overtakes under braking.
The Paddock Club and VIP sections are also located down the main straight.
Bronze 1 and 2 stands give a clear view of the cars as they sweep through Turns 5 and then into the chicane.
The final stand is then situated on the straight heading into Turn 12. But since this track is built in a valley, it makes for easy viewing around large parts of the circuit.
Hungaroring directions: How to get there
Hungaroring address: Mogyoród, Hungaroring utca 10, 2146 Hungary
The Hungaroring is close to Budapest and its International Ferihegy Airport and the track is easy to reach. But it could work out cheaper for some flans to fly in to Vienna and then travel to Budapest by bus or train.
There are four main train stations in Budapest but most international trains will arrive at Keleti station, on the M3 metro line.
With shuttle buses now connecting local train and metro stations to the circuit it has made the Grand Prix daily commute far easier.
You can reach the circuit from Budapest by driving north-east on the E71/M3 towards Miskok.
Hungaroring history, memorable races and past winners
There have been no shortage of memorable races at the Hungaroring.
Nelson Piquet and Ayrton Senna in the past wowed us all with their duels here, while Nigel Mansell is known for more than just losing his wheel.
In 1989 the Briton went from P12 on the grid to victory after pulling off a sensational overtake on Senna as the Brazilian hesitated when trying to lap traffic.
We also saw a spot of strategical genius when Michael Schumacher outwitted the McLarens in 1998, while Jenson Button won the first wet Hungarian Grand Prix in 2006. It was also his first victory in Formula 1.
But it is Sir Lewis Hamilton who is the undisputed king here with an incredible eight victories - although Esteban Ocon became a new winner in Formula 1 in a frantic edition of the race in 2021 in mixed conditions, taking the chequered flag in his Alpine.
Drivers with most wins
Lewis Hamilton, 8 wins (2007, 2009, 2012, 2013, 2016, 2018, 2019, 2020)
Michael Schumacher, 4 wins (1994, 1998, 2001, 2004)
Ayrton Senna, 3 wins (1998, 1991, 1992)
(All 2 wins) Nelson Piquet (1986, 1987), Damon Hill (1993, 1995), Jacques Villeneuve (1996, 1997), Mika Hakkinen (1999, 2000) , Jenson Button (2006, 2011), Sebastian Vettel (2015, 2017).
Teams with most wins
McLaren, 11 wins (1988, 1991, 1992, 1999, 2000, 2005, 2007, 2008, 2009, 2011, 2012)
Williams, 7 wins (1986, 1987, 1990, 1993, 1995, 1996, 1997)
Ferrari, 7 wins (1989, 1998, 2001, 2002, 2004, 2015, 2017)
Mercedes, 5 wins (2013, 2016, 2018, 2019, 2020)
Red Bull, 3 wins (2010, 2014, 2022)
Last 10 wins

2022 Max Verstappen, Red Bull
2021 Esteban Ocon, Alpine
2020 Lewis Hamilton, Mercedes
2019 Lewis Hamilton, Mercedes
2018 Lewis Hamilton, Mercedes
2017 Sebastian Vettel, Ferrari
2016 Lewis Hamilton, Mercedes
2015 Sebastian Vettel, Ferrari
2014 Daniel Ricciardo, Red Bull
2013 Lewis Hamilton Mercedes
Hungaroring F1 circuit fastest lap
Lewis Hamilton, driving the all-conquering Mercedes W11, smashed qualifying and race lap records of the Hungaroring in 2020. A 1:13.447 saw the Briton take pole for the 2020 Hungarian Grand Prix, before setting a new lap record in the race with a 1:16.627.
Hungaroring F1 circuit: what the drivers say
Daniel Ricciardo: "I like the Hungarian GP. Everyone always says it's Monaco without walls, but it's not, it's Hungary!"
Esteban Ocon: "I love Budapest and the Hungaroring. It's my favourite track of the year."
Max Verstappen: "The Hungaroring is very difficult to master. It is an important circuit to be precise in order to be online for the next corner. Turn 4 is almost blind so you need to be cautious and build up throughout the weekend. Sector 2 is pretty narrow and twisty so you need to take extra care here. Turn 11, the fast right hander is probably my favourite corner on the track, when you get it right it is a nice feeling."