Las Vegas Street Circuit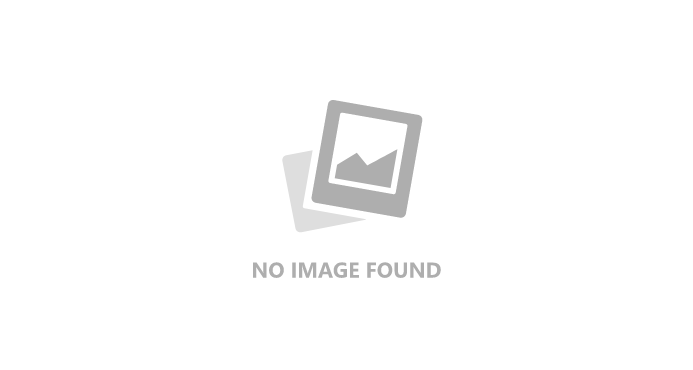 Location Las Vegas Track Length 6.12km Laps 50
Lap Record
LapRecordDriver
Las Vegas F1 circuit guide
Having added the Miami Grand Prix last season, Formula 1 continues its rapid expansion into the United States at the Las Vegas Grand Prix. With Texas staying on the calendar, 2023 season will become the first to include three races in US, as F1 returns to Vegas after a long hiatus since the 1982 Caesars Palace Grand Prix.
Blasting down the Las Vegas Strip and passing the Bellagio, Caesars Palace and the Venetian, this 6.12km temporary street circuit promises to bring the celebrities out for an evening of glitz and glamour.
One of six races set to be held at night in 2023, the 50-lap Vegas GP has also been scheduled as a rare Saturday night race for Formula 1.
Based in Paradise, Nevada, the circuit features 17 turns and a 1.9km straight – with speeds expected to be similar to F1's fastest circuit, Monza. The average can reach almost 160mph (257kph) around the Italian Grand Prix track.
Las Vegas F1 circuit information
Just like the inaugural Miami Grand Prix, Las Vegas is seeking speed on its F1 debut. The organisers are expecting top speeds of 212mph to be reached on its monster back-straight.
The Vegas event's 1.9km straight dwarfs any other track's. For context, the entire stretch from Baku's 90 degree Turn 16, through the chicane and down to Turn 1 is 2.2km.
To make the spectacle happen Formula 1 bought a 39-acre plot of disused land for $240 million, where a permanent paddock and grandstand will be built. Three more corners were added in an amendment to the track last year, with a new chicane being added.
Turn 1 - A long sweeping left bend, pushing cars to the outside as they hit the throttle.
Turn 2 - Getting on the power, cars will dive back across to the left.
Turn 3 - A long, wide right bend, drivers will scrub a little speed on entry before hitting the accelerator.
Turn 4 - Pedal to the metal into the first straight.
Turn 5 - A 90 degree right turn that may offer late-brakers an opportunity.
Turn 6 - Gradual high-speed left setting up the main technical section.
Turn 7 - A 90 degree left, the slowest point on-track which narrows down on exit.
Turn 8 - Immediate right turn to create a narrow chicane.
Turn 9 - Drivers will need to drive sharply across the track to reposition their cars for this left-hander, running over the kerb and powering onto a short straight.
Turn 10/11 - A high-speed right-left chicane that may only require a slight lift.
Turn 12 - Jump on the brakes, hit the apex on this 90-degree turn and blast off down the Las Vegas Strip. A key corner.
Turn 13 - A left-turn the drivers will barely notice as they reach speeds of 212mph.
Turn 14 - Big slowdown for a sharp left turn with an important exit.
Turn 15 - Immediate kink right as the track narrows again.
Turn 16 - This left turn will test drivers' positioning and entry-speed before getting up to speed.
Turn 17 - The flat-out final right-hand bend that slingshots drivers over the finishing line.
Las Vegas schedule: 2023 Las Vegas F1 Grand Prix
Thursday 16 November
Free practice 1: 8:30pm-9:30pm [4:30am-5:30am UK]
Friday 17 November
Free practice 2: 12am-1am [8am-9am UK]
Free practice 3: 8:30pm-9:30pm [4:30am-5:30am UK]
Saturday 18 November
Qualifying: 12am-01am [8am-9am UK]
Race: 22pm [8pm UK]
Las Vegas tickets: how to get them for the big race
The Las Vegas Grand Prix is expected to be a packed-out thriller, with tickets already sold-out for the grandstand and general admission as the city expects 170,00 visitors across the weekend.
The only tickets still available on FormulaOne.com are three-day hospitality tickets, worth upwards of $7,500. The "Champions Club" hospitality package available on F1experiences.com is worth $11,0079.
If you've got a spare $5million you can always splash out on Caesars Entertainment's five-day GP package, which includes Adele tickets, VIP paddock passes and a Rolls-Royce rental.
Las Vegas ticket lowdown: things to note
Seating options at the Vegas GP are all situated between the pit-straight and Turn 10, though fans with general admission can wander to different parts of the circuit to view the action.
From the grandstand in the East Harmon Zone, fans will have a perfect view of lights-out, action in the pits and the high-speed run through Turn 17 and down to Turn 1. Across the track, attendees with hospitality tickets will enjoy an up-close-and-personal experience in the Paddock Zone.
The South Kaval Zone will offer a view of the 20 cars speeding out of Turn 3 and 4 before accelerating down the first straight, while the North Kaval Zone looks over the latter part of the high-speed section.
The MSG Sphere Zone might be the best vantage point for wheel-to-wheel action, with the slow Turn 6, 7 and 8 ready to facilitate some fascinating racing.
One of the finest tickets may well come in the form of a hotel room, with the famous Bellagio Hotel and Caesar's Palace set to give guests a perfect view of the action from above.
Three-day general admission tickets, which sold-out rapidly, cost $500 but grandstand access would have set you back $2,500. Admission to the PH1 Skybox Shared Hospitality cost $10,000.
Las Vegas directions: how to get there
Fans will have no trouble finding a route to the track upon arrival in the United States, so long as they book in advance. Thanksgiving weekend is going to be a busy on in Vegas.
You can pick from four airports, the closest being Harry Reid International Airport – just 4.3-kilometres from the circuit in Paradise. Jump onto public transport, a shuttle bus or into a taxi and you'll have no trouble finding the famous Strip.
Getting into town via public transport, the best bet is taking the 108 bus to the Desert Inn stop before switching to the southbound Las Vegas Monorail.
Address: 260 E Harmon Ave, Las Vegas, NV 89169, United States
Las Vegas F1 circuit: what people say
George Russell, Sergio Perez and seven-time World Champion Lewis Hamilton soaked-up the Vegas atmosphere at the star-studded launch party in November. A year before the event, the drivers were already anticipating a special event.
"It feels amazing to be here. I've been here a couple of times through my lifetime. It's crazy to think we have a Grand Prix coming here," Hamilton told Sky Sports F1.
"I haven't done a demonstration for a long, long, long time, so to see that there's an actual buzz around F1, and people will come out here just for this, is a small insight into what we're going to experience when we come out here in 2023."
The United States' only representative in Formula 1, Logan Sargeant, will take on his rookie season with Williams in 2023. Naturally, he is excited to be racing on home soil.
"The three US grands prix sound pretty good to me," Sargeant told the Williams website. "Vegas baby!"