Circuit Paul Ricard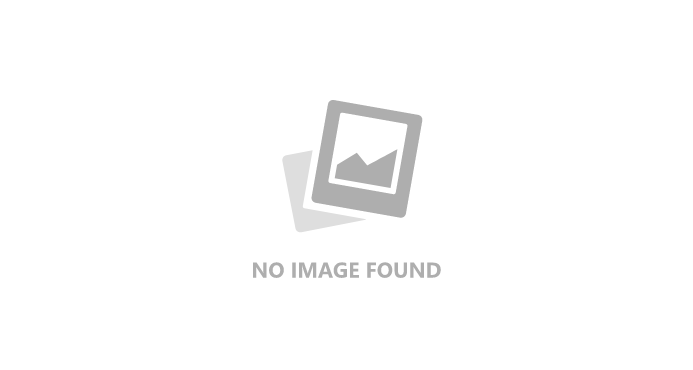 Location Le Castellet Track Length 5.842 km Laps 53
Lap Record 1:32.740 LapRecordDriver S Vettel (2019)
French Grand Prix F1 circuit guide
Circuit Paul Ricard, opened in 1970, is no stranger to Formula 1 but, until 2018, it had not been used as a grand prix venue since Alain Prost's victory back in 1990.
The revamped circuit has FIA Grade 1 listing but in order to achieve that it had to comply with the rules, meaning Formula 1 cars race on the 5.8km version of the track that features a chicane on the north side of the Mistral Straight.
Circuit Paul Ricard is located in the small commune of Le Castellet in South East France. The population is just under 4,000 and the village is surrounded by vineyards.
On seven occasions (1971, 1975, 1976, 1978, 1980, 1989 at 2021) the winner at Paul Ricard went on to win the World Championship in the same year.
In fact, Ronnie Peterson (1973 and 1974) and René Arnoux (1982) are the only drivers to win at Paul Ricard who never won the World Championship.
There are a variety of layouts which can be used at Circuit Paul Ricard, but since its return to the F1 calendar in 2018 there have been many critics regarding the quality of racing at the track, although the 2021 Grand Prix saw Max Verstappen chase Lewis Hamilton down in a thrilling conclusion at Le Castellet.
Current managing director of the French Grand Prix Éric Boullier confirmed that changes to the layout are coming.
Circuit Paul Ricard will come into the last year of its current contract in 2022 though, meaning its long-term place on the Formula 1 calendar is in the balance.
French Grand Prix F1 circuit information
The upgraded circuit claims to now boast 167 different configurations, but the layout used for the Formula 1 World Championship prioritises high-speed, sweeping turns, though it has been dulled slightly by the Chicane Nord on the Mistral Straight.
Ahead of the 2019 race, the pit lane entry was relocated to the penultimate corner - there are 15 turns in total for the drivers to negotiate, but the layout is yet to be confirmed for 2021 amid talks of further changes.
Turn 1 - After a long blast down the straight the track dips slightly as drivers pick out their braking point for this quick left-hander.
Turn 2 (S de la Verrerie) - Keep the throttle steady to navigate through the second part of this 'S', avoiding running over the high kerbs on exit.
Turn 3 (Virage de l'Hotel) - Now the track is getting more technical, but it starts with a fairly low-speed right for this circuit's standards.
Turn 4 - A dab of throttle before moving through this tight left curve.
Turn 5 (Virage du Camp) - Drivers must accelerate again but a harsher braking zone quickly arrives in the form of a right turn, the tightest corner of the lap so far.
Turn 6 (Virage de la Sainte-Beaume) - Back on the throttle but drivers must lift slightly through this right-hander, before flooring it as the track opens up.
Turn 7 - Easy flat out through Turn 7 as drivers emerge onto the Mistral Straight.
Turn 8/9 (Chicane Nord) - Once upon a time it was a clear run down this straight, but now drivers must brake with precision and hope their car sticks through the Chicane Nord.
Turn 10 (Courbe de Signes) - A gentle curve to the right, an F1 car can take this flat out, but will push its tyres to the limit.
Turn 11 (Double droite de Beausset) - As the same suggests, a double curve which demands the driver to turn in twice whilst maintaining speed. The tyres simply have to grip.
Turn 12 (Virage de Bendor) - A single curve this time to the left.
Turn 13 (Courbe de Garlaban) - Barely a corner really for those out on track, certainly no need to lift as drivers follow the circuit curving to the right.
Turn 14 (Virage du Lac) - Hug the kerb for maximum pace through this left bend, but a good exit is crucial.
Turn 15 (Virage du Pont) - That's because the final turn approaches fast, a sharp right before drivers hit the loud pedal again for the main straight.
French Grand Prix schedule: 2022 French Grand Prix
Friday 22 July
Free practice 1: 2pm-3pm [1pm-2pm UK]
Free practice 2: 5pm-6pm [4pm-5pm UK]
Saturday 23 July
Free practice 3: 1pm-2pm [12noon-1pm UK]
Qualifying: 4pm [3pm UK]
Sunday 24 July
Race: 3pm [2pm UK]
French Grand Prix tickets: how to get them for the big race
Tickets are available via www.tickets.gpfrance.com, with three-day weekend passes starting at 159€ for general admission and 219€ for grandstand tickets.
For Sunday's race day alone, general admission tickets start at 99€, with grandstand seats available from 139€.
French Grand Prix ticket lowdown: things to note
Circuit Paul Ricard has many grandstands and perfect vantage points where fans can take in the fast-paced action that this venue has to offer.
If fans want to see the cars as they take the start and motor down into Turn 1, or see who takes that all-important chequered flag, then there are three grandstands down the straight to plonk yourself in.
The next spot for sampling the racing is down at Sainte-Beaume. There are four grandstands at this section and it's the first obvious spot for the drivers to launch some overtakes.
Two further stands at Turn 7 and a handy grass verge offers a great view of the drivers as they start their journey down the Mistral Straight.
Breaking up that straight is the Chicane Nord, and again fans are spoilt for choice with six stands and a nice grass hill shortly after to take in the drivers' approach to the Courbe de Signes.
There is plenty of space for a picnic on the grass as fans watch the action at Le Beausset, and four grandstands if you prefer some cover.
And the final viewing point comes at Virage du Pont, the last corner of the lap. There are four stands to choose from here to watch on as drivers set themselves up for an attack down the straight, or the daring may try to get the job done there and then.
French Grand Prix directions: how to get there
Address: 2760 Route des Hauts du Camp, DN8, 83330 Le Castellet, France
Located approximately 40km east of Marseilles, the best way to get to Paul Ricard is by private jet. But for those of us who don't have such luxuries, many big airlines fly into Marseille Provence, approximately 65km from Paul Ricard, where one can hire a car to get to the circuit.
You can also use the local train service to help get to the race. You can for example take the train to Bandol or St Cyr Les Lecques La Cadiere from Marseille (journey of less than one hour), which leaves you with a manageable taxi ride to the circuit.
After major traffic problems in 2018 when Circuit Paul Ricard returned to the F1 calendar, the biggest new initiative for 2019 was a "park and ride" facility in nearby La Ciotat with capacity for 4000 cars and free onward buses to the circuit.
A paid bus service also connects Paul Ricard each day with the larger regional centres of Nice, Toulon, Marseille and Aix-en-Provence.
French Grand Prix history, memorable races and past winners
The French Grand Prix is the oldest Grand Prix race, with the first race run on June 26, 1906, 44 years before the official F1 World Championship began in 1950.
And while the French Grand Prix has called several circuits home over the years, Paul Ricard has allowed the great champions of past and present to shine.
The original track was dominated by the 1.8 km long Mistral Straight that is followed by the high-speed right hand Signes corner. Understandably that meant engine failures were common, such as Ayrton Senna's huge crash during the 1985 French Grand Prix after the Renault engine in his Lotus gave up and he went off backwards at Signes on his own oil and crashed heavily.
Drivers with most wins
Michael Schumacher - 8 wins (1994, 1995, 1997, 1998, 2001, 2002, 2004, 2006)
Alain Prost - 6 wins (1981, 1983, 1988, 1989, 1990, 1993)
Louis Chiron - 5 wins (1931, 1934, 1937, 1947, 1949) (All wins pre-Formula 1 World Championship)
Juan Manuel Fangio - 4 wins (1950, 1951, 1954, 1957)
Nigel Mansell - 4 wins (1986, 1987, 1991, 1992)
Teams with most wins
Ferrari - 17 wins (1952, 1953, 1956, 1958, 1959, 1961, 1968, 1975, 1990, 1997, 1998, 2001, 2002, 2004, 2006, 2007, 2008)
Williams - 8 wins (1980, 1986, 1987, 1991, 1992, 1993, 1996, 2003)
Mercedes - 7 wins (1908, 1914, 1935, 1938, 1954, 2018, 2019),
Lotus - 7 wins (1963, 1965, 1970, 1973, 1974, 1977, 1978)
Renault - 6 wins (1906, 1979, 1981, 1982, 1983, 2005),
Alfa Romeo - 6 wins (1924, 1932, 1934, 1948, 1950, 1951),
Bugatti - 6 wins (1926, 1928, 1929, 1930, 1931, 1936)
Last 10 wins
2021 - Max Verstappen, Red Bull
2019 - Lewis Hamilton, Mercedes
2018 - Lewis Hamilton, Mercedes
2008 - Felipe Massa, Ferrari*
2007 - Kimi Raikkonen, Ferrari
2006 - Michael Schumacher, Ferrari
2005 - Fernando Alonso, Renault
2004 - Michael Schumacher, Ferrari
2003 - Ralf Schumacher, Williams
2002 - Michael Schumacher, Ferrari
(* French Grand Prix winners listed in 2008 and before were in races held at Circuit de Nevers Magny-Cours)
Circuit Paul Ricard F1 circuit fastest lap
The lap record at the current iteration of Circuit Paul Ricard belongs to Sebastian Vettel. He posted a 1:32.740 on the final lap of the 2019 French Grand Prix in his Ferrari SF90, but that would not have given him much reason to cheer as he came home P5 after starting on the grid in P7.
Keke Rosberg holds the record on the Long Circuit, used from 1970 to 1999, setting a 1:39.914 in his Williams-Honda FW10 in 1985, while Nigel Mansell's 1:08.012 set on the much shorter Club Circuit in a Ferrari 641 has stood the test of time since 1990.
Circuit Paul Ricard F1 circuit: what the drivers say
Daniel Ricciardo: "Here are some long technical corners, which aren't always that fun, but they're a challenge and if you get them right you appreciate it. The track also allows for some variations in driving technique and style, which makes it interesting."
Carlos Sainz: "Paul Ricard has quite similar characteristics to Montreal, with the two long straights and emphasis on a good top speed."