Melbourne Grand Prix Circuit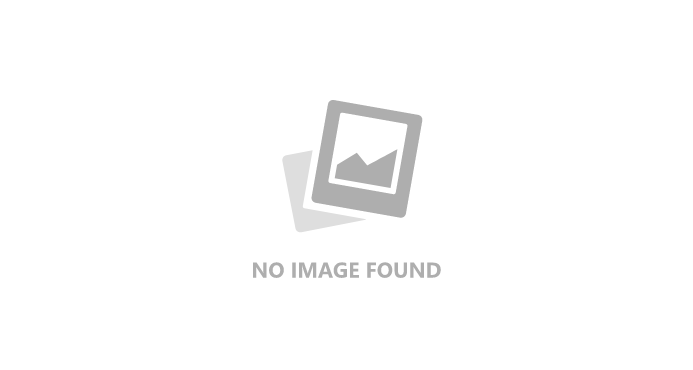 Location Melbourne Track Length 5.3 km Laps 58
Lap Record 1:20.260 LapRecordDriver C Leclerc (2022)
Australian Grand Prix F1 circuit guide
Albert Park has been the sole host of the Australian Grand Prix since 1996 and has established itself as the traditional season opener of the Formula 1 season.
Located just three kilometres south of central Melbourne, for Formula 1's visit the city is transformed with Albert Park converted into a challenging street circuit.
Albert Park is steeped in Formula 1 history having also hosted non-World Championship races in the early 1950s and, with the track regularly hosting the first race of the season, has been the circuit where the likes of Sir Lewis Hamilton, Kimi Raikkonen and Fernando Alonso have all made their official Formula 1 debuts.
The 5.3km street circuit consists of 16 corners, some of which are named after some of Australia's iconic Formula 1 drivers such as Sir Jack Brabham and Alan Jones. Other World Champions such as Alberto Ascari and Alain Prost also feature.
The track was redesigned ahead of the 2022 Australian GP, with seven corners modified and two removed completely, all with the goal of boosting overtaking opportunities and shaving over five seconds off the lap time.
The Australian Grand Prix's current contract with Formula 1 expires at the end of the 2037 season.
Australian Grand Prix F1 circuit information
The Albert Park street circuit incorporates a mixture of existing public roads which leads to drivers having to endure some bumpy surfaces in places.
Melbourne is one of the fastest tracks on the calendar, so a very responsive front-end of the car is needed so drivers have the confidence to really throw themselves into quick corners - especially the fast chicane that form a quick left-right Turns 11 and 12. Car placement is key here or time will be lost all the way down the back straight.
The back straight leads the drivers onto a quick-fire technical section before they bomb down past the main grandstand again to start the next lap.
Turn 1 (Jones) - A tricky start to the lap as drivers try to spot the apex to this right-hander
Turn 2 (Brabham) - Turn 1 quickly leads into a fast, sweeping left-hander where DRS is opened on exit
Turn 3 - Drivers slam on the brakes to negotiate this slow right-handed corner
Turn 4 - After Turn 3, it's a quick dart over to the right hand side of the track to open up this tricky left hander
Turn 5 (Whiteford) - The drivers are flat out through the next right-handed corner
Turn 6 - A straightforward medium-speed right-hander awaits the driver at Turn 6
Turn 7 (Marina) - Turn 7 is flat out as drivers gently sweep to left
Turn 8 (Lauda) - Before arching back to the right in this next flat out corner
Turn 9/10 - Once a chicane, this is now a flat-out right kink before the track bends left again
Turn 11 - Just a dash of brakes is needed before flicking the car into this super-quick left-hander
Turn 12 - Followed by a quick flick back to the right as drivers really attack this chicane
Turn 13 (Ascari) - After the corner entry was straightened, Turn 13 now sees drivers turn beyond 90 degree for this right-hander, representing the start of the technical section
Turn 14 (Stewart) - Another sharp right hander awaits at Turn 14
Turn 15 (Senna) - Before it feeds into a slow left-hander
Turn 16 (Prost) - Drivers then flick to the right again once last time, gently easing onto the throttle to blast down the straight
Australia schedule: 2023 Australian F1 Grand Prix
Friday 31 March
Free practice 1: 12:30-13:30 local [02:30-03:30 UK]
Free practice 2: 16:00-17:00 local [06:00-07:00 UK]
Saturday 1 April
Free practice 3: 12:30-13:30 local [02:30-03:30 UK]
Qualifying: 16:00 local [06:00 UK]
Sunday 2 April
Race: 15:00 [6am UK]
Australian Grand Prix tickets: how to get them for the big race
Formula 1 fans can get their hands on Australian Grand Prix tickets via the official Formula 1 ticketing website, though grandstand tickets for the 2023 event have all now sold out. There are still hospitality options available, though those tickets start at €353.26.
The Australian Grand Prix website does still have tickets available, starting from $105, via the Australian edition of Ticketmaster.
Tickets can also be bought on grandprix.com, Motorsporttickets.com and grandprixevents.com, and don't forget about F1 Experiences if you want to make your Australian Grand Prix experience extra special!
Australian Grand Prix ticket lowdown: things to note
There are plenty of grandstands for fans to choose from if you are heading to the Australian Grand Prix at Albert Park.
Choosing the Brabham grandstand at Turn 2 will lead to an action packed weekend, especially on race day as this particular section of the track will see plenty of overtaking opportunities present themselves to the drivers.
Another excellent spot is the Waite grandstand at Turn 12. Fans in this section will have a perfect view of the drivers throwing their cars into this extremely fast left-right chicane before zooming off out of sight down the back straight.
There are also great vantage points to be had for those with general admission tickets. There is a large viewing mound called Brocky's Hill next to the Waite grandstand which proves to be very popular, but a quieter, underrated spot lies at Turn 6 where fans can get super close to the cars before catching a glimpse of them again at Turns 9 and 10.
Australian Grand Prix directions: how to get there
The best and most effective way to travel to and from the circuit is by tram, which is free to use for all Australian Grand Prix ticket holders. Use the Light Rail GP Express to get to Gates 1 and 2, Clarendon Street GP Express to get to Gates 3 and the easiest way to reach Gates 5, 8, 9 and 10 is via the St Kilda Road trams.
Some local bus services that will get you close to the circuit are available while the Skybus offers a direct route from the track to the airport which is located approximately 25km away.
For fans flying to Melbourne, make sure to get a flight to the main Melbourne airport (MEL) at Tullamarine rather than Avalon which is considerably further away.
There is no public parking available at the circuit but there are 70,000 free car parking spaces for those in cars in the city of Melbourne.
The nearest train/tram station is Flinders Street Station.
Albert Park address:
Australian Grand Prix Corporation
PO Box 577,
South Melbourne
Victoria 3205
Australia
Australian Grand Prix history, memorable races and past winners
The Australian Grand Prix has been a happy hunting ground for Ferrari over the years, with 13 wins making them the most successful team at the event.
Albert Park has often been kind to the Scuderia in providing them with the launchpad for title success, especially at the height of Michael Schumacher's domination in Ferrari red in the early 2000s.
Michael Schumacher is a four-time winner at Albert Park, while his brother, Ralf, provided one of the most dramatic starts ever witnessed in Formula 1 at the iconic street circuit when his Williams BMW went flying high into the air with a further seven cars caught up in the melee.
The winners' list at Albert Park is littered with other star names. Sebastian Vettel, Lewis Hamilton, Jenson Button and Kimi Raikkonen are all World Champions with multiple wins in Melbourne.
Drivers with most wins
Michael Schumacher - 4 wins (2000, 2001, 2002, 2004)
Sebastian Vettel - 3 wins (2011, 2017, 2018)
Jenson Button - 3 wins (2009, 2010, 2012)
Lewis Hamilton - 2 wins (2008, 2015)
Kimi Raikkonen - 2 wins (2007, 2013)
Teams with most wins
Ferrari - 13 wins (1957, 1958, 1969, 1987, 1999, 2000, 2001, 2002, 2004, 2007, 2017, 2018, 2022)
McLaren - 12 wins (1970, 1986, 1988, 1991, 1992, 1993, 1997, 1998, 2003, 2008, 2010, 2012)
Williams - 6 wins (1980, 1985, 1989, 1994, 1995, 19960
Mercedes - 4 wins (2014, 2015, 2016, 2019)
Renault - 2 wins (2005, 2006)
Last 10 wins
2022 - Charles Leclerc, Ferrari
2019 - Valtteri Bottas, Mercedes
2018 - Sebastian Vettel, Ferrari
2017 - Sebastian Vettel, Ferrari
2016 - Nico Rosberg, Mercedes
2015 - Lewis Hamilton, Mercedes
2014 - Nico Rosberg, Mercedes
2013 - Kimi Raikkonen, Lotus
2012 - Jenson Button, McLaren
2011 - Sebastian Vettel, Red Bull
Australian Grand Prix F1 circuit fastest lap
The race lap record was held by the legendary seven-time World Champion Michael Schumacher, who pumped in a 1:24.125 at the season-opening 2004 Australian Grand Prix, but the redesigned track meant that record was destined to fall in 2022 if it was a dry race.
And dry it was, Leclerc setting the new record with a 1:20.260 on his way to victory.
Australian Grand Prix F1 circuit: what the drivers say
Lance Stroll: "The track itself is bumpy and technical, as well as being narrow, but it is a pleasure to drive and I think we all enjoy going there."
Max Verstappen: "The trees around the circuit sometimes make your braking markers hard to spot with shadows, it's quite normal on a street circuit but makes it more challenging for us to get it right."