Circuit de Monaco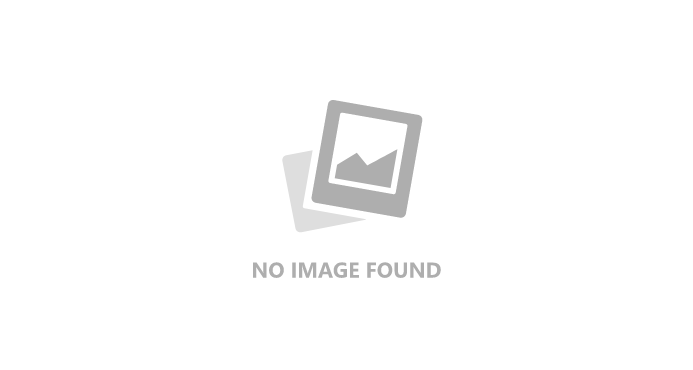 Location Monte Carlo Track Length 3.34 km Laps 77
Lap Record 1:12.909 LapRecordDriver L Hamilton (2021)
Monte Carlo F1 circuit guide
Arguably the most iconic stop on the Formula 1 calendar, the Monaco Grand Prix around the streets of Monte Carlo has been a staple of the Formula 1 calendar since 1955, in that time missing a season only once in 2020 due to the global outbreak of COVID-19.
Featuring 19 turns, this street circuit is 2.074 miles of pure adrenaline as drivers must thread their cars with precision through the tight bends. Over the years we have seen many occasions where if judgement is out by just a tiny fraction, the end result will commonly be race-ending damage.
Alongside the Indianapolis 500 and 24 Hours of Le Mans, the Monaco Grand Prix forms what is known as the 'Triple Crown' of motorsport, an achievement two-time Formula 1 World Champion Fernando Alonso has been chasing for years - and fellow two-time champion Graham Hill is the only driver to have actually completed it.
It's a good job that this event survives through the sheer spectacle of it, because when it comes to racing, overtaking is rarely seen. When an overtake is launched, it commonly involves the banging of wheels.
For several drivers, Monte Carlo is also a race around the area they call home.
Monte Carlo F1 circuit information
The Monte Carlo layout is as tight and technical as you will get when it comes to grand prix racing anywhere on the Formula 1 calendar. Only a few spots are possible overtaking places, but it takes bravery, accuracy, and let's be honest...luck!
Turn 1 (Sainte-Dévote) - After the short main straight comes this third-gear right-hander. It's common to see drivers lock up and go straight on into the run-off, or go over the kerb into the pit exit and bypass Sainte-Dévote altogether, leading to some penalties being dished out by the stewards.
Turn 2 (Beau Rivage) - A very gentle sway from right to left, easily flat out.
Turn 3 (Massenet) - On the brakes for this tight but surprisingly quick left curve. In the rain it's common to see cars slide off into the barrier.
Turn 4 (Casino) - As the name suggests, a right bend which passes the Casino de Monte-Carlo.
Turn 5 (Mirabeau Haute) - Now things get a bit tighter, hug the inside kerb right up to the barrier to negotiate this hairpin.
Turn 6 (Fairmont Hairpin) - That's nothing though...now we are taking tight! Taken at only around 30mph, it's the slowest corner in Formula 1. The cars even need a special steering rack to be able to make it.
Turn 7 - (Mirabeau Bas) - Quickly into the next bend, a slow right-hander where drivers take plenty of inside kerb.
Turn 8 (Portier) - No point driving straight on into the sea, so take the sharp 90-degree right of Portier.
Turn 9 (Tunnel) - A gradual right bend, taken at full throttle as drivers race through the tunnel. On a sunny day it can be blinding when coming out the other side.
Turn 10/11 (Nouvelle Chicane) - Into this slow and tricky left-to-right chicane, which over the years has had a few facelifts on safety grounds. Probably the best overtaking place of the lap.
Turn 12 (Tabac) - A lift for the left bend of Tabac, but return to the power mid-corner.
Turn 13/14 (Louis Chiron) - A fast left-to-right chicane which is now wider than in its past layout.
Turn 15/16 (Piscine [Swimming Pool]) - Another chicane, this time right-to-left but slower. With the barrier right up to the corner entry, perfect judgement is essential or you'll shatter the front-right wheel.
Turn 17 (La Rascasse) - A very tight and slow right hairpin, perhaps most famously known for when Michael Schumacher parked up here in 2006 to deny his rivals a shot at pole, according to the stewards.
Turn 18/19 (Anthony Noghes) - A tight right where again the barrier is right up to the corner entry, with the corner opening up as it bears left to send drivers back onto the main straight.
Monte Carlo Schedule: 2023 Monaco Grand Prix
Friday 26 May
Free practice 1: 1.30pm-2.30pm [12.30pm-1.30pm UK]
Free practice 2: 5pm-6pm [4pm-5pm UK]
Saturday 27 May
Free practice 3: 12.30pm-1.30pm [11.30m-12.30pm UK]
Qualifying: 4pm [3pm UK]
Sunday 28 May
Race: 3pm [2pm UK]
Monte Carlo tickets: how to get them for the big race
Tickets for the Monaco Grand Prix can be purchased through the Formula 1 website, with three-day tickets, covering Friday to Sunday, as well as two-day tickets and passes for individual days all among the options.
Traditional FP1 and FP2 was hosted on a Thursday at Monaco, but that unique element of the weekend was dropped from 2022, with those session moving to the usual Friday slot, though tickets remain for the Thursday, with support races expected to take place.
Grandprixevents.com as well as ticket sales also offer hospitality/VIP packages, experiences packages and spots in the Formula One Paddock Club.
Motorsporttickets.com are also worth checking out for some good deals on tickets for the Monaco Grand Prix.
Be warned, this is Monaco after all, so be prepared to dig deep into your pockets. That being said, tickets always sell fast for this iconic sporting event.
Monte Carlo ticket lowdown: things to note
When it comes to prime viewing spots, Monaco certainly has you covered. While Monaco is known for a life of glamour, general admission at Le Rocher, overlooking the harbour, Anthony Noghes corner and part of the Swimming Pool complex is a fantastic place to get yourself settled. Note though the best spots usually get taken up early on the day, so get your tickets and don't sleep in too late.
As for stands, the V stand is situated at the same spot, with X1 and X2 then overlooking the exit of Anthony Noghes. Adjacent the Rainier III swimming pool, Grandstand L offers a clear view of the cars as they exit the tricky Swimming Pool complex, with 'higher' tickets giving a view of the pits.
The highly-popular K grandstand is the largest at the circuit. As well as an unrestricted view of the harbour, it overlooks Tabac corner and the first turn of the Swimming Pool complex.
A1 is perfect if you want to watch the drivers negotiate Sainte Devote, a prime spot on race day. Fans will also be able to watch all the action from here on a big screen.
Grandstand B overlooks Casino, before reaching C which is positioned on Portier Corner and offers views of the cars as they enter the tunnel.
Grandstands N, O and P are built over Monaco harbour to give a perfect view of the swimming pool section. In Grandstand T fans will enjoy views of the short straight between the exit of the Swimming Pool Complex and Rascasse Corner. 'High' tickets in some cases also make the pit lane clearly visible.
And in true Monaco fashion, as well as the Formula 1 Paddock Club, fans have plenty of other luxurious options to soak up the true essence of Monaco. You can even get yourself a place on a luxury yacht to watch the action.
Champagne is supplied by one of the region's leading brands, and is complimented by a gourmet buffet on each day.
Or maybe land yourself a place in the Harbour Club at the Fairmont Spa, overlooking the famous Fairmont hairpin.
The Harbour Club suite and split level rooftop terrace at the Shangri La has arguably one of the best views of the Monte Carlo circuit, with guests being able to see over 65% of the track! Along with the start/finish straight, there are also great views of Rascasse corner, Tabac and the Swimming Pool section, as well as a stunning view of the harbour itself.
Club F1 sits just above Sainte-Dévote corner, while the Caravelles building is spectacular, providing the unique opportunity to see almost the whole circuit including the pit lane. Oh, and don't forget about the three-day Amber Lounge party.
Monte Carlo directions: how to get there
The best airport for flying to Monaco is Nice Côte d'Azur airport (NCE), just 30km from the principality, which is served by carriers with direct flights to more than 100 cities in Europe.
Driving to the Monaco Grand Prix from the United Kingdom is also popular. The cost of road tolls between Calais and Nice will set you back around €100, but on a plus side, another classic of the motor racing calendar, Le Mans, is roughly halfway between the UK and Monaco. So that's as good of an excuse as any to have a little stop off there.
Once in and around Monaco there is an excellent motorway system, but there are tolls to pay.
High-speed TGV trains depart Paris for Nice both day and night. The trip takes 5-6 hours, so this is certainly a viable way of getting to the Monaco Grand Prix.
Don't rule out cruises either which sometimes roll in for the Monaco Grand Prix as part of the package. Even arriving by helicopter is an option.
The train station in Monaco (Gare de Monaco) is located on the hill behind the Sainte-Dévote corner.
Address: Boulevard Albert 1er, 98000 Monaco
Monte Carlo history, memorable races and past winners
The Monaco Grand Prix is the crown jewel in a Formula 1 season, with several legends of the sport using the streets of Monte Carlo to solidify their legacy.
Graham Hill was dubbed "Mr. Monaco" due to his five wins in the 1960s, while the late, great Ayrton Senna became synonymous with this venue where he won six times, including five in a row between 1989 and 1993. He is officially the most successful driver in Monaco history.
Over the years it has thrown up countless classics like Nigel Mansell's deflating tyre which cost him victory in 1992, Daniel Ricciardo's 2016 heartbreak, and Sir Stirling Moss' sensational 1961 win in the out-of-date Lotus.
Charles Leclerc was even cruelly bit by his home event, taking pole in 2021 before being unable to take the start due to a driveshaft failure on his reconnaissance lap to the grid, before a strategy error saw him go from the race lead to off the podium a year later. Honestly, we could just keep on going on with these key moments.
While Senna is the most successful driver Monte Carlo has seen, his former team McLaren, with whom he completed that streak of five wins in a row, are the most successful constructor with 15 victories.
Drivers with most wins
Ayrton Senna, 6 wins (1987, 1989, 1990, 1991, 1992, 1993)
Graham Hill, 5 wins (1963, 1964, 1965, 1968, 1969)
Michael Schumacher, 5 wins (1994, 1995, 1997, 1999, 2001)
Alain Prost, 4 wins (1984, 1985, 1986, 1988)
Teams with most wins
McLaren, 15 wins (1984, 1985, 1986, 1988, 1989, 1990, 1991, 1992, 1993, 1998, 2000, 2002, 2005, 2007, 2008)
Ferrari, 10 wins (1952, 1955, 1975, 1976, 1979, 1981, 1997, 1999, 2001, 2017)
Mercedes, 8 wins (1935, 1936, 1937, 2013, 2014, 2015, 2016, 2019)
Lotus, 7 wins (1960, 1961, 1968, 1969, 1970, 1974, 1987)
Red Bull, 6 wins (2010, 2011, 2012, 2018, 2021, 2022)
Last 10 winners
2022 Sergio Perez, Red Bull
2021 Max Verstappen, Red Bull
2019 Lewis Hamilton, Mercedes
2018 Daniel Ricciardo, Red Bull
2017 Sebastian Vettel, Ferrari
2016 Lewis Hamilton, Mercedes
2015 Nico Rosberg, Mercedes
2014 Nico Rosberg, Mercedes
2013 Nico Rosberg, Mercedes
2012 Mark Webber, Red Bull
Monte Carlo F1 circuit fastest lap
Lewis Hamilton currently holds the race lap record around the streets of Monte Carlo in its current configuration, setting a 1:12.909 in the Mercedes W12 at the 2021 Monaco Grand Prix.
As for the fastest qualifying lap in Monte Carlo, that goes to Hamilton also, whose 2019 pole time of a 1:10.166 was the fastest a Formula 1 car has ever completed a lap of the current Monaco layout.
Monte Carlo F1 circuit: what the drivers say
Daniel Ricciardo: "Monaco is my favourite race of the year because it creates the most adrenaline and excitement. The circuit is insane; I don't want to say that we shouldn't race cars on it because we should and it's the best thing ever, but it's crazy to think we race around the streets so close to the walls like we do."
Carlos Sainz: "Qualifying is crucial in Monaco, and it's usually very tense."
Sergio Perez: "The reason I like Monaco so much is because it's not easy. It's a massive challenge and it's always a tough race. Every lap you are under pressure. There is no chance to relax."