Circuit Gilles-Villeneuve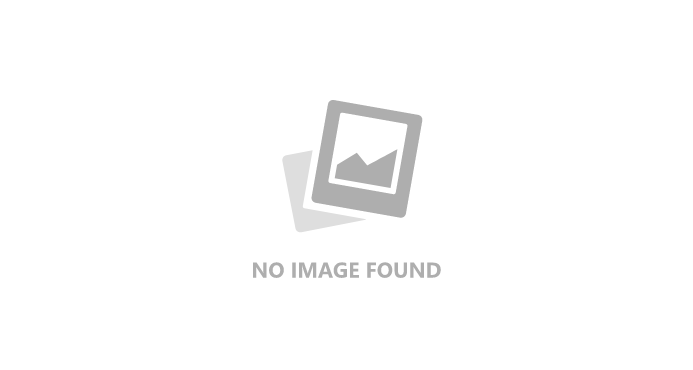 Location Montreal Track Length 4.361 km Laps 70
Lap Record 1:13.078 LapRecordDriver V Bottas (2019)
Canadian Grand Prix F1 circuit guide
The Circuit Gilles Villeneuve first appeared on the Formula 1 calendar back in 1978, and minus 1987, 2009, 2020 and 2021, it has been a part of the Formula 1 calendar ever since.
Originally known as the Île Notre-Dame Circuit, it was renamed to its current identity in honour of Canadian driver Gilles Villeneuve, who was tragically killed during qualifying for the 1982 Belgian Grand Prix.
It gives the impression of being a permanent circuit but it is constructed each year for the grand prix, adjacent to what was the Olympic Rowing basin and close to the site of the 1967 World Fair.
It is part-permanent and part street circuit, with a mixture of slow and fast corners plus some very quick barrier-lined straights.
And when it comes to the Circuit Gilles Villeneuve, there is nothing more iconic than the 'Wall of Champions'.
Drivers exit a sharp chicane onto the main straight, but the consequence of getting it wrong is a trip into this wall, which has claimed countless high-profile names over the years.
Damon Hill, Michael Schumacher, Jacques Villeneuve, Sebastian Vettel and Jenson Button are just a sample of its victims.
All in all the track consists of 14 turns and is 4.361 km in length. The event serves as a home race for Aston Martin driver Lance Stroll, who is the only Canadian on the grid in 2023.
Under its current deal the race is secure until at least 2029.
Canadian Grand Prix F1 circuit information
The Circuit Gilles Villeuneuve may be part street circuit, but don't be fooled, this is one of the fastest laps on the Formula 1 calendar.
Drivers need the front end of their cars to be fully responsive as they turn in to the tight and technical corners, while a stable rear is just as important to avoid clipping the barriers which line the circuit - there is no margin for error.
Without doubt one of the most challenging sections of Formula 1 racing, the back straight is halted by a right-to-left chicane, and if drivers avoid the 'Wall of Champions' upon exit, they may join the main straight to begin another iconic lap.
Turn 1 - The main straight curves slightly to the right before drivers close DRS and sweep left into Turn 1.
Turn 2 [Virage Senna] - Apply the brakes a little further to make it around this right-hander and watch out for cars exiting the pits to your left.
Turn 3/4 - The first medium-speed chicane of the lap, make sure to nail your exit or you're in the wall.
Turn 5 - A flat out curve to the right.
Turn 6 - Brake hard into this tight left, there's grass and a run-off area ahead if you get it wrong.
Turn 7 - Quickly drivers arrive at this right, it's vital to keep the rear of the car under control to avoid clipping the wall.
Turn 8/9 - Another chicane, but this time speed is key and the barriers remain right up to kerbs to punish anyone who gets a little too greedy on the throttle.
Turn 10 [L'Epingle] - Drivers build up their speed again into the biggest braking point of this circuit into this hairpin. A favourite overtaking spot for the brave, and a great spot to watch for the fans.
Turn 11 - Not really a corner, just a slight left adjustment.
Turn 12 - Again, minimal adjustment as drivers thunder down the Casino Straight.
Turn 13/14 - And then for the iconic chicane of this circuit, excused only if you are entering the pits. Nail this chicane and you're onto the main straight, fluff your lines and it's a date with the 'Wall of Champions'.
Canada schedule: 2023 Canadian Grand Prix
Friday 16 June
Free practice 1: 1.30pm-2.30pm [6.30pm-7.30pm UK]
Free practice 2: 5pm-6pm [10pm-11pm UK]
Saturday 17 June
Free practice 3: 12.30pm-1.30pm [5.30pm-6.30pm UK]
Qualifying: 4pm [9pm UK]
Sunday 18 June
Race: 2pm [7pm UK]
Canadian Grand Prix tickets: how to get them for the big race
Tickets are on sale for the 2023 Canadian Grand Prix through the official Formula 1 website, where tickets covering the full race weekend from Friday-Sunday are available, as are tickets for individual days of the race weekend.
Make sure to check out the Paddock Club and F1 Hospitality options for a luxurious Canadian Grand Prix experience.
Motorsporttickets.com and grandprixevents.com are also well worth visiting to secure race weekend tickets, while a range of hospitality options are also available.
Canadian Grand Prix ticket lowdown: things to note
There are plenty of grandstands at the the Circuit Gilles Villeneuve where fans can watch the pick of the action.
It isn't cheap, but Grandstand 1 is the place to be for fans who want to watch as the drivers emerge from the final chicane and power down the main straight.
If you are after a cracking view of Turns 1 and 2, then plonk yourself in Grandstand 11 or 12.
There is a nice family grandstand at the first chicane, but don't mistake this for a spot of limited action, several drivers have come unstuck here in recent years - just ask Sebastian Vettel after the controversy of 2019.
Grandstand 31 has you covered for the next high-speed chicane, While there is plenty of choice down at the hairpin - if it's overtaking you want to see, then this is the place to be.
Grandstand 21 is situated on the entrance, while number 15 will give you a head-on view of the hairpin.
The Lance Stroll grandstand along with numbers 34, 46 and 47 are best placed to watch the drivers on their exit as they head for the Casino Straight.
Canadian Grand Prix directions: how to get there
From Montreal City Centre the track is easily accessible - the underground metro line runs to the Ile St. Helen, just a 300-metre walk from the circuit.
If you are travelling to the race via plane, then there are quick and easy links to the International Mirabel airport. And Montreal has plenty of restaurants and hotels.
The 15, 767 and 777 buses all have routes that pass close to the Circuit Gilles Villeneuve.
There is no parking directly at the circuit, so if you need to drive, it's best to leave your car in the suburbs and use another form of transport to reach the circuit.
Circuit Gilles Villeneuve address:
Parc Jean-Drapeau,
Montréal
QC H3C 6A1
Canada
Canadian Grand Prix history, memorable races and past winners
The Canadian Grand Prix originally took place at Mosport Park and then Circuit Mont-Tremblant before moving to its current location.
As with many venues on the Formula 1 calendar, the Circuit Gilles Villeneuve has been a happy hunting ground for Ferrari who have won 14 times here.
It is one of their former drivers, the legendary Michael Schumacher who shares the record for individual success here with Lewis Hamilton who both have seven victories to their respective names.
And this is a venue woven into the fabric of Formula 1 thanks to the catalogue of iconic moments it has provided us with.
Nobody will ever forget the year 1999 when Damon Hill, Michael Schumacher and Jacques Villeneuve all hit the wall out of the final chicane in the same race, and thus the 'Wall of Champions' was born.
Or the marathon that was the 2011 Canadian Grand Prix - the longest race in F1 history at four hours and four minutes, Jenson Button went all the way from last to claim victory, capitalising on Sebastian Vettel's last-lap error.
Button joins an extensive list of Formula 1 legends who have taken to the top step of the podium here.
Drivers with most wins
Michael Schumacher - 7 wins (1994, 1997, 1998, 2000, 2003, 2003, 2004)
Lewis Hamilton - 7 wins (2007, 2010, 2012, 2015, 2016, 2017, 2019)
Nelson Piquet - 3 wins (1982, 1984, 1991)
Tied for 2 wins - Pedro Rodriguez (1963, 1964), Jacky Ickx (1969, 1970), Jackie Stewart (1971, 1972), Alan Jones (1979, 1980), Ayrton Senna (1988, 1990), Sebastian Vettel (2013, 2018)
Teams with most wins
Ferrari - 14 wins (1963, 1964, 1970, 1978, 1983, 1985, 1995, 1997, 1998, 2000, 2002, 2003, 2004, 2018)
McLaren - 13 wins (1968, 1973, 1974, 1976, 1988, 1990, 1992, 1999, 2005, 2007, 2010, 2011, 2012)
Williams - 7 wins (1979, 1980, 1986, 1989, 1993, 1996, 2001)
Brabham - 4 wins (1967, 1969, 1982, 1984)
Mercedes - 4 wins (2015, 2016, 2017, 2019)
Last 10 race wins
2022 - Max Verstappen, Red Bull
2019 - Lewis Hamilton, Mercedes
2018 - Sebastian Vettel, Ferrari
2017 - Lewis Hamilton, Mercedes
2016 - Lewis Hamilton, Mercedes
2015 - Lewis Hamilton, Mercedes
2014 - Daniel Ricciardo, Red Bull
2013 - Sebastian Vettel, Red Bull
2012 - Lewis Hamilton, McLaren
2011 - Jenson Button, McLaren
Canadian Grand Prix F1 circuit fastest lap
The race lap record at the Circuit Gilles Villeneuve is held by Valtteri Bottas. The then-Mercedes man set a blistering 1:13.078 during the 2019 race, on the penultimate lap (69). The Finn would finish that race P4 though having been stuck behind both Renaults of Nico Hulkenberg and Daniel Ricciardo at different stages.
Instead it was his team-mate Lewis Hamilton who took the win that day after Sebastian Vettel was stripped of it for being judged to have impeded the Mercedes driver after he rejoined the track following an error.
Canadian Grand Prix F1 circuit: what the drivers say
Max Verstappen: "Across all of Circuit Gilles Villeneuve I think the last chicane is really important to get right. You arrive at such high speed so when you hit the braking point the brakes can be a bit cold which means you have to be careful and get it right every time.
"This will also set you up for the exit where you come very close to the wall, it is important not to brush it as you can damage the rim. A millimetre or centimetre doesn't make too much difference, just don't touch the wall."
Pierre Gasly: "Canada is another street circuit and I think that this year, the Montreal circuit will be really challenging, especially with these new cars that are very stiff, much more so than their predecessors. The big kerbs and the high speeds will be a real test as will the final corner and the famous Wall of Champions! We will have to avoid the kerbs a lot more, whereas in the past you needed to ride over them to do a quick lap."