Autodromo Nazionale Monza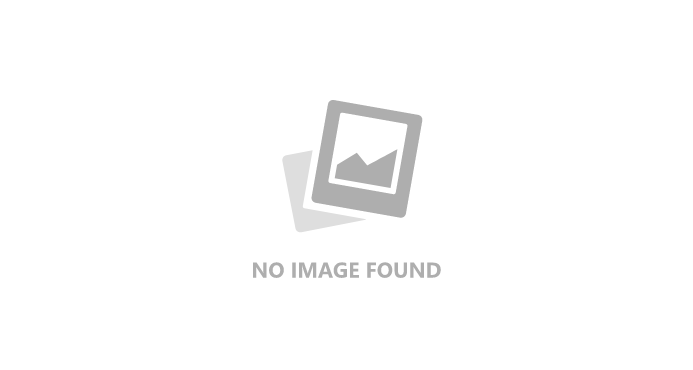 Location Monza Track Length 5.793 km Laps 63
Lap Record 1:21.046 LapRecordDriver R Barrichello (2004)
Monza F1 circuit guide
The Autodromo Nazionale di Monza, based north of Milan, is one of Formula 1's most iconic circuits.
Except for 1980, Monza has hosted every Formula 1 Italian Grand Prix since the series began in 1950.
This 3.6-mile track with 11 turns is one which demands commitment and speed from drivers, and most of the lap is taken at full throttle thanks to the long straights and sweeping corners. It's dubbed the 'Temple of Speed' for a reason.
While the noise of the V6 turbo-hybrid engines are not a patch on the beasts that preceded them, F1 cars will still reach speeds of over 220mph around Monza.
And, as if the track isn't demanding enough, the 'tifosi' watching on supporting their beloved Ferrari are not afraid to let their voices be heard.
It comes as little surprise then that Monza remains one of the most dangerous F1 tracks. Over the years the circuit has claimed the lives of 52 drivers and 35 spectators.
Following a one-year contract extension, the Italian Grand Prix at Monza is now signed for the F1 calendar until 2025.
Monza F1 circuit information
Monza is the ultimate test of a driver's bravery, and while speed is key, so is braking, especially into the opening chicane as racers have to go from over 200mph to almost nothing.
But it's no surprise that this is a track on the bucket list of most drivers, and it provides one of Formula 1's greatest dreams - to win the Italian Grand Prix for Ferrari, which Charles Leclerc most recently managed to do in 2019.
Turn 1/2 [Variante del Rettifilo] - After pushing 220mph, it's hard on the brakes for this tight right-to-left chicane.
Turn 3 [Curva Grande] - As the name suggests, a sweeping right curve taken flat out.
Turn 4/5 [Variante della Roggia] - Hard on the brakes again for this left-to-right chicane. A great overtaking spot, or a way to ruin your race if it goes wrong as there's gravel in close proximity on the exit.
Turn 6/7 (Curve di Lesmo) - A fast right curve where a lift of the throttle is needed, followed by a tighter one where the brakes get some action. A snap of understeer can send you into the gravel.
Turn 8/9/10 [Variante Ascari] - DRS down the straight provides an overtaking opportunity into this three-part high-speed chicane.
Turn 11 [Curva Parabolica] - Full throttle down towards the Parabolica and take as much speed through the right curve as possible after dropping a couple of gears on turn-in. Drift wide to get a launch down the straight, but be careful of track limits.
Monza schedule: 2023 Italian F1 Grand Prix
Friday 1 September
Free practice 1: 1:30pm-2:30pm [12:30pm-1:30pm UK]
Free practice 2: 5pm-6pm [4pm-5pm UK]
Saturday 2 September
Free practice 3: 12:30pm-1:30pm [11:30pm-12:30pm UK]
Qualifying: 4pm-5pm [3pm-4pm UK]
Sunday 3 September
Race: 3pm [2pm UK]
Monza tickets: how to get them for the big race
The Formula 1 website will have tickets on sale for the Italian Grand Prix and ask fans to leave their e-mail address so that they can be informed when the tickets become available. Keep an eye also on the F1 Experiences section which boasts a selection of packages to make your Italian Grand Prix experience even more memorable.
Grandprixevents.com are selling a range of these special packages.
Motorsporttickets.com are also well worth checking out, with their ticket packages to be released shortly.
Grandprixgrandtours.com offer tickets and travel packages for the Italian Grand Prix.
Monza ticket lowdown: things to note
When it comes to vantage points to watch the Italian Grand Prix, fans are presented with a long list of options. After all, Monza does attract one of the biggest crowds on the F1 calendar.
At Monza the grandstands are numbered, so getting yourself in numbers 1, 2, 3, 4, 5, 23, 24, 25, 26, 27, 28, 29 or 30, as well as the Paddock Club, will give you a cracking view of the main straight.
Grandstands 6 and 8 take in the view of the opening chicane, [Variante del Rettifilo], while the fans in stands 9 and 10 can always be heard as drivers launch overtakes into the Variante della Roggia chicane.
The Serraglio is situated on the back straight for a good view of the Curva del Serraglio, before the final group of main grandstands arrive.
12 takes in the approach and entrance to Ascari, while stands 13, 14, 15 and 16 are perfect to see the exit.
18, 19, 20 are the stands located down the straight, with 21 to 21 E and GF 10-13 all providing a perfect view of the Parabolica.
22 is the best grandstand to get in for a full view of this magnificent corner as the cars power their way onto the main straight.
And remember general admission is nothing to be sniffed at. There is plenty of space at the Curva Grande, Lesmo and the Curva del Serraglio to name a few iconic spots.
Monza directions: how to get there
Those coming from abroad and looking to fly in to Italy are advised to use Linate airport which is located just 8km to the southeast of the city centre. Other airport options include Malpensa and Bergamo Orio Al Serio.
The best way to get to and from the Monza circuit is to use the train service before switching to the shuttle bus service, although, prepare to get your walking boots on. It can take up to 30 minutes to make your way from the shuttle bus to your seat.
Trains depart from Milano Centrale, Milano Porto Garibaldi and Sesto San Giovanni stations for Stazione di Monza on each day of the race weekend. A train runs approximately every 15 minutes to Monza station and the journey takes approximately 30 minutes.
Upon arrival to Monza station, a black shuttle bus service runs on the Fridays 07:30-20:00, Saturday 07:00-20:00 and Sunday 06:30-20:00 and costs €5 return per day.
Driving to Monza is also pretty straightforward using the motorway network, but please make sure your GPS systems are up to date.
Address: Autodromo Nazionale Monza, Viale di Vedano, 5, 20900 Monza MB, Italy
Monza history, memorable races and past winners
Monza is absolutely steeped in Formula 1 history and has a reputation of providing some very close finishes over the years. In fact, the closest finish in F1 history happened at Monza all the way back in 1971 when Peter Gethin won by a mere 0.01 seconds. The top five were separated by just six tenths.
Two years earlier, in 1969, Jackie Stewart beat Jochen Rindt by 0.08 seconds and the finish of the 1993 event was one of the most jaw-dropping finales of all time.
Minardi team-mates Christian Fittipaldi and Pierluigi Martini collided as they approached the chequered flag, forcing the former's car to backflip before it landed back on its wheels.
Monza was also the venue that Niki Lauda made his iconic return at in 1976 just six weeks after nearly losing his life in a fiery crash at the Nurburgring.
The 2019 race also went down as a memorable one, especially when considering the Scuderia's history at their home race. Charles Leclerc's love affair with the tifosi escalated ten-fold when he ended a nine-year wait to see a Ferrari driver on the top step of the podium in front of a sea of red.
2020 was another dramatic Italian Grand Prix. Sir Lewis Hamilton was all set to become the most successful driver in Monza history, that was until he picked up a stop-go penalty for entering the pit lane while closed.
2021 followed the trend of Italian GP classics, as Daniel Ricciardo struck back against his critics by returning McLaren to the top step of the podium, while team-mate Lando Norris crossed the line P2, marking McLaren's first one-two finish since Canada 2010.
There was also the not-so-small matter of title rivals Hamilton and Max Verstappen collided at the opening chicane, leaving both drivers beached in the gravel and out of the race.
Driver with most wins
Michael Schumacher - 5 wins (1996, 1998, 2000, 2003, 2006)
Lewis Hamilton - 5 wins (2012, 2014, 2015, 2017, 2018)
Nelson Piquet - 4 wins (1980, 1983, 1986, 1987)
Juan Manuel Fangio - 3 wins (1953, 1954, 1955)
Stirling Moss - 3 wins (1956, 1957, 1959)
Ronnie Peterson - 3 wins (1973, 1974, 1976)
Alain Prost - 3 wins (1981, 1985, 1989)
Rubens Barrichello - 3 wins (2002, 2004, 2009)
Sebastian Vettel - 3 wins (2008, 2011, 2013)
Teams with most wins
Ferrari - 19 times (1951, 1952, 1960, 1961, 1964, 1966, 1970, 1975, 1979, 1988, 1996, 1998, 2000, 2002, 2003, 2004, 2006, 2010, 2019)
McLaren - 11 times (1968, 1984, 1985, 1989, 1990, 1992, 1997, 2005, 2007, 2012, 2021)
Mercedes - 7 times (1954, 1955, 2014, 2015, 2016, 2017, 2018)
Williams - 6 times (1986, 1987, 1991, 1993, 1994, 2001)
Lotus - 5 times (1963, 1972, 1973, 1974, 1977)
Last 10 wins
2022 - Max Verstappen, Red Bull
2021 - Daniel Ricciardo, McLaren
2020 - Pierre Gasly, AlphaTauri
2019 - Charles Leclerc, Ferrari
2018 - Lewis Hamilton, Mercedes
2017 - Lewis Hamilton, Mercedes
2016 - Nico Rosberg, Mercedes
2015 - Lewis Hamilton, Mercedes
2014 - Lewis Hamilton, Mercedes
2013 - Sebastian Vettel, Red Bull
Monza F1 circuit fastest lap
The current race lap record at the Autodromo Nazionale di Monza is held by Rubens Barrichello, who set a fastest time of 1:21.046 on his way to clinching victory for Ferrari on their home soil in 2004.
But the outright lap record came in qualifying in 2020 from Lewis Hamilton, setting Formula 1's fastest ever lap by average speed with a 1:18.887, at an average of 264.362 km/h (164.267 mph).
Monza F1 circuit: what the drivers say
Daniel Ricciardo: "Monza is full of crazy Italian fans. I love them all and it's nice to get a bit of extra love from them with my Italian roots. The track is beautiful, high speed and awesome. I've done some of my best overtaking moves there."
Max Verstappen: "Monza is fast, very fast. It is an old school track, one of the few left, so racing somewhere with such history is quite special and I always look forward to going back there. The highlights of the circuit for me are the last chicane, Ascari, and the final corner, Curva Parabolica."
Charles Leclerc: "I've never been on a podium with so many people underneath it. And to see that the whole straight was full of people, 99% red, was great to see. Hearing them cheering, singing brings a lot of emotion."