Autódromo José Carlos Pace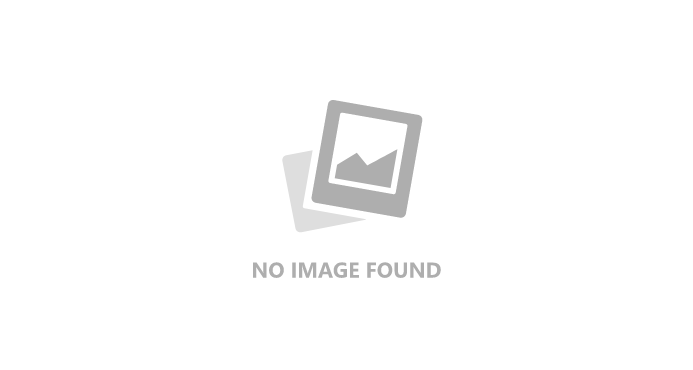 Location Sao Paulo Track Length 4.309 km Laps 71
Lap Record 1:10.540 LapRecordDriver V Bottas (2018)
Interlagos F1 circuit guide
The Autódromo José Carlos Pace, more commonly referred to as Interlagos to reflect the area where it's based, is one of the longest-serving and most iconic venues on the Formula 1 calendar.
Ever since 1990 this famous venue has hosted a Brazilian Grand Prix, missing only 2020 due to the global coronavirus pandemic. After doubts over the future of this venue and a possible switch to a new venue in Rio de Janeiro suggested, Interlagos' future was saved by a new deal until 2025, with the event becoming known as the São Paulo Grand Prix.
Consisting of 15 turns, Interlagos is a technically challenging 2.677-mile circuit, where the weather is famous for changing in the blink of an eye and making an already tricky circuit even more demanding of a driver's ability.
Since 2004 Interlagos has served as one of the latter races in a Formula 1 season, and over the years has served up many classic title-deciders.
Interlagos F1 circuit information
Interlagos is one of a minority of non-oval racing circuits to go in an anti-clockwise direction. It's certainly popular among the drivers with the weather and constant elevation changes making this a very challenging venue, and one where the result can never be taken for granted before the chequered flag.
Turn 1 - A very tricky left turn which drops downhill under braking. In the wet it's treacherous, but also a great overtaking opportunity.
Turn 2 [S do Senna] - Brief acceleration into this right bend with the track opening up on exit.
Turn 3 - A flowing left bend which runs alongside the pit exit, taken at full throttle.
Turn 4/5 [Descida do Lago] - Down the short back straight into this double left-hander, accelerating out of the first apex and keeping the throttle planted through Turn 5.
Turn 6 [Ferradura] - The track straightens uphill into this fast right bend.
Turn 7 - The bend continues with another apex at Turn 7.
Turn 8 - On the brakes for this tight right bend, which then drops downhill.
Turn 9 [Pinheirinho] - Keeping that line as the track drifts into this left curve. Stick to the inside kerb and accelerate out carefully as the track goes back uphill.
Turn 10 - A slight right kink just before the upcoming braking zone
Turn 11 [Bico do Pato] - Into another slow right, this can be very tricky to get the braking spot in when the rain is falling.
Turn 12 [Mergulho] - A sweeping left curve taken at full throttle, with a steep downhill plunge to add to the butterflies.
Turn 13 [Juncao] - The left bend of Juncao ['Junction', in English] is a common overtaking spot, especially in the wet. It's also very easy to go straight onto the grass.
Turn 14 - Effectively part of the pit straight, just a curve to the left as the track climbs once again.
Turn 15 - And another left curve shortly before the pit entry on approach to the grid.
Interlagos schedule: 2023 São Paulo F1 Grand Prix
Friday 3 November
Free practice 1: 11.30am-12.30pm [2.30pm-3.30pm UK]
Qualifying: 3pm-4pm [6pm-7pm UK]
Saturday 4 November
Free practice 2: 11.30am-12.30pm [2.30pm-3.30pm UK]
Sprint: 3.30pm [6.30pm UK]
Sunday 5 November
Race: 2pm [5pm UK]
Interlagos tickets: how to get them for the big race
Formula 1 are offering three-day tickets for the São Paulo race weekend through their website.
F1 Hospitality options start from if you fancy taking in the São Paulo Grand Prix from more luxurious surroundings. Make sure to check out the F1 Experiences section for further special race weekend packages.
Grandprixevents.com also offer F1 Experiences packages, which start from £899, covering Thursday, Friday, Saturday and Sunday.
Motorsporttickets.com are also well worth checking out once their ticket packages are released.
Interlagos ticket lowdown: things to note
While Interlagos doesn't have quite as many viewing areas as some of the more modern tracks in Formula 1, that certainly doesn't detract from its carnival atmosphere in any way.
Grandstand A is the largest on the track, and your positioning is important. Half of the grandstand overlooks the final section as drivers exit Juncao and power into Turn 14. It then continues through Turn 14 and onto the main straight.
Grandstand B is the perfect position for spectators to follow the grid formation, the action on the start/finish line and the podium ceremony. That is followed by the newly-built Grandstand M which offers views of Turns 1 and 2, as well as all the action in the pit lane.
Grandstand Q, located down the back straight after Turn 3 is the low-cost Grandstand of Interlagos. Watch as the drivers decelerate from over 330km/h before to 160 km/h. It's an impressive sight.
That is preceded by Grandstand R, in line with the pit exit. As well as prime views of Turns 1, 2 and 3, which often produces chaotic scenes at the start, fans have the benefit of a giant TV screen nearby.
For a more luxurious experience, get yourself in either the Orange Tree or Interlagos Club. The Premium Paddock Club is located right above the pit lane. Access includes premium trackside views with gourmet hospitality and extra benefits such as a guided track tour and photo safari experience.
Interlagos directions: how to get there
São Paulo has several airports. Guarulhos (GRU) is the main one, while the second-busiest is Congonhas (CGH) and Viracopos (VCP) is the smallest and lesser-known airport of the three.
From there the best way to get to the circuit is to take the metro with other fans, or a taxi/Uber. With a Bilhete Único smartcard, which is used for paying bus, metro and train fares and issued at underground stations, you can take the metro from virtually anywhere in the city to the Autodromo metro station in Interlagos, which is just 600 metres from the circuit's entrance.
Do be cautious as São Paulo suffers from a lot of petty crime. Pickpocketing and thefts are common.
Address: Av. Sen. Teotônio Vilela, 261 - Interlagos, São Paulo - SP, 04801-010, Brazil
Interlagos history, memorable races and past winners
Arguably Interlagos has provided the most title-deciding, controversial and thrilling Formula 1 moments of any venue on the active calendar.
Back in 1991 Ayrton Senna won on home soil for the first time, despite having only sixth gear left by the end. His exhaustion was so great that he had to be extricated from his car and could barely lift the trophy above his head on the podium, but his elation over team radio is one of Formula 1's most iconic moments - having finally won his home race at the eighth attempt.
Skip forward to 2003 at it was Jordan's Giancarlo Fisichella who was feeling emotional after pulling off the most unlikely of race wins, though initially it had been Kimi Raikkonen who was declared race winner before that call was overturned.
The 2008 Brazilian Grand Prix went down as one of the greatest races of all time as Lewis Hamilton overtook Timo Glock with just two corners to go, snatching the World Championship from Felipe Massa who had already begun celebrating in front of the home crowd.
A year before that rank outsider Kimi Raikkonen claimed the 2007 title despite having come to Interlagos seven points adrift of top spot. Fernando Alonso also sealed his 2005 and 2006 titles at Interlagos.
Jenson Button went from P14 on the grid to cross the line P5 in 2009, taking the title for Brawn in what remains one of Formula 1's great underdog stories, while the 2012 title-decider in Brazil went down in history for Sebastian Vettel's dramatic championship charge to take his third World Championship by three points.
Max Verstappen was keen to add to Interlagos' history of drama when he squared up to Esteban Ocon after the pair collided in 2018 when Ocon attempted to unlap himself. That cost Verstappen the win and his pushing and shoving of the Frenchman in the pit lane earned him community service.
Verstappen was feeling feisty again in 2021, pushing track limits to the limit in his defence of the lead against title rival Hamilton, though Hamilton did ultimately make the pass and claim a vital win in his World Championship challenge.
Kevin Magnussen also took a shock pole position for Haas in the wet in 2022, before an epic race weekend led to George Russell taking his first ever grand prix victory.
Drivers with most wins
Michael Schumacher, 4 wins (1994, 1995, 2000, 2002)
Sebastian Vettel, 3 wins (2010, 2013, 2017)
Lewis Hamilton, 3 wins (2016, 2018, 2021)
Teams with most wins
Ferrari, 9 wins (1976, 1977, 1990, 2000, 2002, 2006, 2007, 2008, 2017)
McLaren, 8 wins (1974, 1991, 1993, 1998, 1999, 2001, 2005, 2012)
Mercedes, 6 wins (2014, 2015, 2016, 2018, 2021, 2022)
Red Bull, 5 wins (2009, 2010, 2011, 2013, 2019)
Last 10 wins
2022 - George Russell, Mercedes
2021 - Lewis Hamilton, Mercedes
2019 - Max Verstappen, Red Bull
2018 - Lewis Hamilton, Mercedes
2017 - Sebastian Vettel, Ferrari
2016 - Lewis Hamilton, Mercedes
2015 - Nico Rosberg, Mercedes
2014 - Nico Rosberg, Mercedes
2013 - Sebastian Vettel, Red Bull
2012 - Jenson Button, McLaren
Interlagos F1 circuit fastest lap
Valtteri Bottas currently holds the race lap record at Interlagos, setting a 1:10.540 in his Mercedes W09 on Lap 65 of the 2018 Brazilian Grand Prix.
Sir Lewis Hamilton's 1:07.281 to take pole for the 2018 Brazilian GP remains the outright lap record at Interlagos.
Interlagos F1 circuit: what the drivers say
Fernando Alonso: "The Brazilian fans are always super passionate and it's clear Interlagos is one of those legendary tracks that is so famous in the motorsport world. Great champions have driven on this circuit."
Carlos Sainz: "The track is quite challenging with a number of elevation changes and a variety of cambers in the corners. It feels like a rollercoaster ride! "
Sergio Perez: "Racing in Brazil is always special because it's the home of my hero, Ayrton Senna."