Silverstone Circuit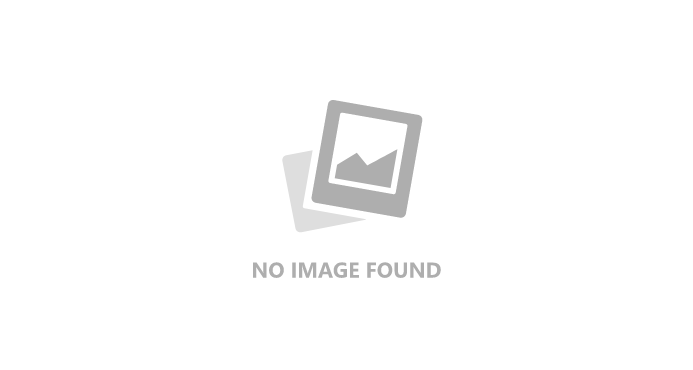 Location Silverstone Track Length 5.901 km Laps 52
Lap Record 1:27.097 LapRecordDriver M Verstappen (2020)
Silverstone F1 circuit guide
A British Grand Prix has been on the Formula 1 calendar since the inaugural season in 1950, and Silverstone is its current home having hosted the first ever Formula 1 Grand Prix that year.
Located in the village of Silverstone in Northamptonshire, England, this 3.66-mile circuit regularly attracts a crowd rivalled by very few other venues on the Formula 1 calendar, and in 2019 Silverstone topped the attendance charts for a race weekend.
Max Verstappen holds the lap record after setting a 1:27.097 in the 2020 race, while Sir Lewis Hamilton's 1:24.303 to secure pole for that race is the outright lap record for the current layout which has been in use since 2011.
The British Grand Prix at Silverstone is an event steeped in tradition, but it's a circuit which has on several times come close to losing its grand prix since it became a permanent part of the calendar in 1987.
It had been agreed that Silverstone would host the British Grand Prix until 2009, at which point it would return to Donington.
However, the Donington Park leaseholders, Donington Ventures Leisure, went into administration and the race continued to be held at Silverstone.
Once again the race was under threat though come 2019 with no new deal in place after the event. But a new five-year contract for Silverstone was announced to keep it on the F1 calendar.
Silverstone F1 circuit information
Silverstone really does offer an all-round test for the drivers with a plentiful mix of high-speed sweeping turns and hard braking zones - there are 18 corners in total.
The iconic Maggots and Becketts section is known throughout the world of motor racing, and it has inspired the designs of several other circuits on the Formula 1 calendar, such as the Circuit of The Americas.
Turn 1 (Abbey) - A steady right-hander, flat-out for a modern Formula 1 car.
Turn 2 (Farm) - A kink to the left also taken at full throttle.
Turn 3 - (Village) - Brake hard for this tight 45-degree right, and keep turning right for the optimum angle into the next corner.
Turns 4/5 (The Loop/Aintree) - A hairpin left, then easing on the power for the flat-out left at Aintree onto the Wellington Straight.
Turn 6 (Brooklands) - Hang on through the curving mid-speed left that is Brooklands.
Turn 7 (Luffield) - And then send the car right for the opposite curve of Luffield. Suffering tyres can cost a driver serious lap time here.
Turn 8 (Woodcote) - Woodcote is a very gentle flat-out right to introduce drivers to the newly-named Hamilton Straight.
Turn 9 (Copse) - Dull the throttle slightly and sweep right through Copse.
Turns 10/11 (Maggots) - The first part of this iconic section is a full-throttle left-to-right bend.
Turns 12/13 (Becketts) - Speed steadily decreases all the while as the bend repeats but gets tighter.
Turn 14 (Chapel) - A very slight left bend that takes you onto the Hangar Straight.
Turn 15 (Stowe) - Short, sharp braking and a big swing to the right, with high g-forces and a big strain on the driver's neck.
Turn 16/17 (Vale) - Hard on the brakes again to go left at Vale, but the gravel awaits for anyone who gets it wrong.
Turn 18 (Club) - A slow right followed by a fast right to make it back onto the main straight.
Silverstone schedule: 2023 British F1 Grand Prix
Friday 7 July
Free practice 1: 12:30pm-1:30pm
Free practice 2: 4pm-5pm
Saturday 8 July
Free practice 3: 11:30noon-12:30pm
Qualifying: 3pm
Sunday 9 July
Race: 3pm
Silverstone tickets: how to get them for the big race
As of December 2022, all tickets for Sunday's race are completely sold out on the official Silverstone website, but some one-day general admission tickets for Friday and Saturday remain.
For those needing to purchase tickets for the event there is certainly no shortage of prime viewing spots. The general admission tickets for Silverstone are a must-have, allowing you to take in the action from almost anywhere around the circuit.
Silverstone ticket lowdown: things to note
There is plenty of space in the main grandstand to see the drivers roar down the pit straight, as well as a handy spot of covered seating at the first turn (Abbey).
The vantage points continue through the Farm curve where general admission is available in front of the stands, with seating following in Village A and B stands.
Paddock Club-seating gets you a nice view down the Wellington Straight and through Brooklands, as does the general admission ticket, while there are stands at the Luffield and Woodcote corners.
There is numbered seating down the following old pit straight before three sections of covered seating at Copse. The Silverstone Hospitality Club Six and Copse C 2 viewing area follow. General admission is available throughout this section, through Maggotts and Becketts and then down the Hangar Straight.
Further covered seating is available at Becketts and then three seated areas at Stowe.
As the lap comes to a close fans can plonk themselves at Vale with trackside and seated viewing spots, while the grandstands at Club complete the array of options.
Silverstone directions: how to get there
Address: Silverstone Circuit, Towcester, England, NN12 8TN
Silverstone is on the A43 in Northamptonshire, 8km (5miles) from Towcester and 9km (5.25miles) from both Brackley and Buckingham. It is easily reached by two motorways – the M1 and the M40.
Main line rail services from London and the regions are available at both Milton Keynes and Northampton.
Fans can also travel on the 87 bus which will stop adjacent to Copse Corner.
As for those traveling by air, Luton and Birmingham are the closest airports to the circuit, but both are around 50 miles away.
Silverstone history, memorable races and past winners
'Mansell Mania' as it was known is an iconic sight when it comes to Silverstone. Fans would flood onto the circuit to celebrate when Nigel Mansell claimed victory, something he did on three occasions.
The 1992 World Champion would camp at Silverstone just like the fans did, enjoying a barbeque before watching the highlights, so it's no surprise that he built up a solid connection with the British fanbase.
"The most fantastic memories I have from Silverstone are of the camaraderie, the whole thing was a party from start to finish," he reflected.
"The overriding favourite moment is the fans, one zillion per cent," he adds. "Having one huge family supporting you at the British GP, I felt, gave me a minimum of half a second in my pocket.
"Maybe in qualifying, hanging on for the fans and hanging on for myself, I could maybe squeeze another second out of the car. It was just a fantastic occasion."
Mansell Mania though is only part of Silverstone's rich history. It was in 1991 when we saw Mansell give his rival Ayrton Senna a lift back to the pits after his McLaren ran out of fuel.
Speaking of McLaren, how about when Lewis Hamilton truly burst onto the scene in 2008 with that legendary wet-weather drive in front of the Silverstone crowd? These days Formula 1's latest knight rules his home turf as a seven-time winner at Silverstone. The International Pit Straight was renamed the Hamilton Straight in 2020.
Or if it's controversy that you're after, Michael Schumacher got about as controversial as you can get by winning the 1998 British Grand Prix at Silverstone by driving through the pit lane.
The 2021 edition of the race arguably tops Schumi's antics, though, with Hamilton and Max Verstappen colliding on the first lap at Copse, causing a massive impact for the Red Bull driver and the saga of who was to blame rumbled on for weeks after the race.
Hamilton was given a 10-second penalty for his part in the incident on the day, but he brilliantly rose back through the field to take yet another win in front of his adoring home crowd.
The 2022 race saw a first with Carlos Sainz claiming his maiden grand prix win after a late Safety Car saw him beat Sergio Perez and Hamilton,
Drivers with most wins
Lewis Hamilton, 8 wins (2008, 2014, 2015, 2016, 2017, 2019, 2020, 2021)
Alain Prost, 5 wins (1983, 1985, 1989, 1990, 1993)
Jim Clark, 3 wins (1963, 1965, 1967)
Nigel Mansell, 3 wins (1987, 1991, 1992)
Michael Schumacher, 3 wins (1998, 2002, 2004)
Teams with most wins
Ferrari, 15 wins (1951, 1952, 1953, 1954, 1958, 1990, 1998, 2002, 2003, 2004, 2007, 2011, 2018, 2022)
McLaren, 12 wins (1973, 1975, 1977, 1981, 1985, 1988, 1989, 1999, 2000, 2001, 2005, 2008)
Williams, 8 wins (1979, 1987, 1991, 1992, 1993, 1994, 1996, 1997)
Mercedes, 8 wins (2013, 2014, 2015, 2016, 2017, 2019, 2020, 2021)
Red Bull, 4 wins (2009, 2010, 2012, 2020)
Last 10 wins

2022 Carlos Sainz, Ferrari
2021 Lewis Hamilton, Mercedes
2020 Max Verstappen, Red Bull (70th Anniversary Grand Prix)
2020 Lewis Hamilton, Mercedes
2019 Lewis Hamilton, Mercedes
2018 Sebastian Vettel, Ferrari
2017 Lewis Hamilton, Mercedes
2016 Lewis Hamilton, Mercedes
2015 Lewis Hamilton, Mercedes
2014 Lewis Hamilton, Mercedes
Silverstone F1 circuit fastest lap
Both the qualifying and race lap records at the Silverstone Circuit in its current configuration were broken in 2020.
Sir Lewis Hamilton set a new qualifying record when he put his Mercedes on pole for the 2020 British Grand Prix with a 1:24.303.
In the race is was over to Red Bull's Max Verstappen who on the final lap set a new record with a 1:27. 097.
Silverstone F1 circuit: what the drivers say
"The fans really make that race," - Lewis Hamilton.
"The fans at Silverstone in the UK are amazing. Not only are they enthusiastic, but also really knowledgeable and they just love their motorsport" - Lance Stroll.
"My first ever F1 race was at Silverstone so it's always a special one for me. I've always loved the circuit – it's high speed, flowing and beautiful. Copse is flat and then into Maggots and Becketts is just epic," - Daniel Ricciardo.