Sochi Circuit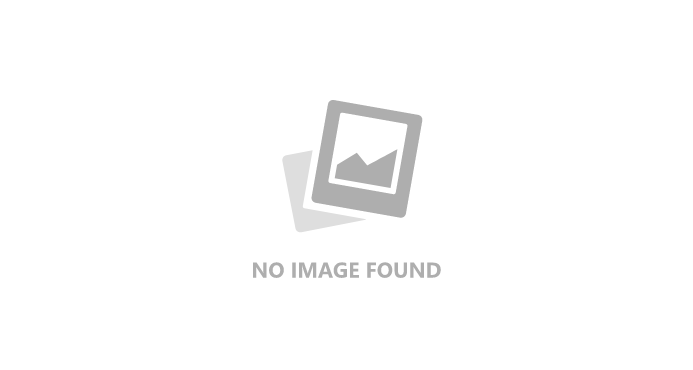 Location Sochi Track Length 5.848 km Laps 53
Lap Record 1:35.761 LapRecordDriver L Hamilton (2019)
Russian Grand Prix F1 circuit guide
The Sochi Autodrom is a Formula 1 track based in the Black Sea resort town of Sochi in Krasnodar Krai, Russia.
It was officially opened in 2014, running around the former complex of the 2014 Winter Olympic Games, and has hosted the Russian Grand Prix every year since.
That race marked the start of Sochi's seven-year contract, before a new five-year deal was struck in 2017.
At 3.634 miles and comprising of 18 turns, it is the fourth-longest circuit on the F1 calendar behind Spa, Baku and Silverstone.
It is a track which has been very kind to Mercedes with them winning every Russian Grand Prix since 2014, Sir Lewis Hamilton has taken five of those, with Nico Rosberg and Valtteri Bottas maintaining Mercedes' dominance of Sochi.
But only two drivers have grandstands named after them here, those individuals being Daniil Kvyat and Vitaly Petrov.
The Sochi Autodrom has, however, proved underwhelming for some fans due to a lack of overtaking opportunities, and the Russian Grand Prix is expected to move away from Sochi to Igora Drive near Saint Petersburg from 2023.
Russian Grand Prix F1 circuit information
The long lap at Sochi is made up of a mix of high and low-speed corners and curves, so it certainly isn't a walk in the park for drivers.
But, the opportunity for overtakes is limited and competitors must pick their moments.
Turn 1 - Simply a right kink in the main straight, no lifting of the throttle is needed.
Turn 2 - Hard on the brakes for this right turn.
Turn 3 (Omega Curve) - A long, flat out left curve. The longest on the F1 calendar in fact. Hug the kerb as much as possible because the grip goes away around the outside.
Turn 4 - Brake hard for this right-hander and be careful not to take too much kerb on exit.
Turn 5 - A short straight down to what is effectively a repeat of Turn 5.
Turn 6 - A slight curve to the right, easily flat out in qualifying and race trim.
Turn 7 - Another right turn, slightly faster this time and drivers again look to take plenty of kerb on exit.
Turn 8 - A faster left turn where it's easy to go onto the run-off.
Turn 9 - Simple left kink taken at full throttle.
Turn 10 - A medium speed right to send drivers onto the back straight.
Turn 11 - Very slight right curve down the straight, full throttle.
Turn 12 - Another gentle left where drivers brake midway through that corner for the next one.
Turn 13 - Sharp right, very easy to misjudge the braking and go off the track.
Turn 14 - A slow left but on the power as the corner opens up.
Turn 15 - On the brakes again and take some kerb on the inside for this left turn which starts the chicane.
Turn 16 - Drift to the left to create the best line for the right turn.
Turn 17 - On the brakes for this 90 degrees right.
Turn 18 - Same again to head back on to the main straight.
Russian Grand Prix schedule: 2022 Russian Grand Prix
Friday 23 September
Free practice 1: 1pm-2pm [11am-12noon UK]
Free practice 2: 4pm-5pm [2pm-3pm UK]
Saturday 24 September
Free practice 3: 1pm-2pm [11am-12noon UK]
Qualifying: 4pm [2pm UK]
Sunday 25 September
Race: 2pm [12noon UK]
Russian Grand Prix tickets: how to get them for the big race
The Formula 1 website asks fans to leave an e-mail address so that they can be contacted once tickets go on sale for the Russian Grand Prix. The F1 experiences page also has some personalised packages for fans looking to make their weekend in Sochi even more memorable. They start from £520.31 per person.
Tickets can also be bought through the Sochi Autodrom website, where general admission tickets start from around £42 for adults for Friday to Sunday access. Grandstand tickets start from £74.
Grandstand tickets with grandprixevents.com start from £178.40, these covering four days from Thursday to Sunday.
Motorsporttickets.com are also well worth checking out once their ticket packages are released.
Russian Grand Prix ticket lowdown: things to note
A unique feature of Sochi is the Bolshoy Ice Dome where fans can situate themselves around with a general admission ticket. That area offers a great view of Turns 4, 5 and 6.
The Paddock Club is located on the main straight opposite the start/finish line, as is the main grandstand which runs down to Turn 1. The Sochi Autodrom lounges are also based at that spot.
T1 Grandstand is positioned at the outer side of Turn 1. Here you can enjoy a unique experience with extensive views of the start and finish straight, turn 1, 12, 13 and 14, as well as the pit lane exit.
The T2 Vitaly Petrov Grandstand, named after former Russian F1 racer Vitaly Petrov, is positioned in one of the tightest corners at the Sochi circuit.
Here you can take in the incredible braking power of the cars into Turn 2 after the long straight where the acceleration reaches its highest of over 320 km/h.
The T3 Daniil Kvyat Grandstand is named after the former Red Bull and AlphaTauri driver and allows fans to watch as the drivers pass turns 2, 3 and 4.
Turn 3 is the longest left-hander in the entire F1 calendar.
The T4 Grandstand is located after the tight Turn 4, see who holds the nerve through the Omega curve to make a move stick.
Russian Grand Prix directions: how to get there
The Sochi International Street Circuit is in the Black Sea resort town of Sochi in Krasnodar Krai, Russia. There are no direct flights to Sochi from Western Europe but plenty of regional flights. It is likely most air passengers will need to change in Moscow or Istanbul en route to the race.
For race weekends there are normally special transport options and local buses and trains run to the Imeretinskiy Kurort station which is within walking distance of the track. The train journey from central Sochi to the circuit takes around 50 minutes.
If driving use the A-147 to reach the circuit.
Address: Triumfalnaya St, 26, Adler, Krasnodar Krai, Russia, 354340
Russian Grand Prix history, memorable races and past winners
Mercedes have dominated in Sochi, winning every race at the circuit since it hosted the first Russian Grand Prix in 2014.
Lewis Hamilton won the 2014 Russian GP ahead of then Mercedes team-mate Nico Rosberg, with that result sealing the team's first Constructors' Championship.
The team secured their second Constructors' Championship at the circuit in the following year.
Valtteri Bottas secured the first race win of his career here in 2017, before losing the right to make it back-to-back wins when Mercedes ordered him to let Hamilton through to win the race in 2018.
Sochi has not always been a hotspot for great Formula 1 action, but 2021 changed that as Lando Norris took a shock pole for McLaren in the mixed conditions, while come the closing stages of the race he was leading as Hamilton closed in.
Heartbreak struck though in the form of a torrential downpour, leaving Norris slipping and sliding off the circuit after deciding not to pit for intermediates. He finished P7, while Hamilton took the win.
Drivers with most wins
Lewis Hamilton, 5 wins (2014, 2015, 2018, 2019, 2021)
Valtteri Bottas, 2 wins (2017, 2020)
Nico Rosberg, 1 win (2016)
Teams with most wins
Mercedes, 8 wins (2014, 2015, 2016, 2017, 2018, 2019, 2020, 2021)
Last 8 wins
2021 Lewis Hamilton, Mercedes
2020 Valtteri Bottas, Mercedes
2019 Lewis Hamilton, Mercedes
2018 Lewis Hamilton, Mercedes
2017 Valtteri Bottas, Mercedes
2016 Nico Rosberg, Mercedes
2015 Lewis Hamilton, Mercedes
2014 Lewis Hamilton, Mercedes
Sochi Autodrom F1 circuit fastest lap
Lewis Hamilton holds the race lap record at the Sochi Autodrom after setting a 1:35.761 for Mercedes during the 2019 Russian Grand Prix.
Valtteri Bottas' 2018 pole time of a 1:31.387 is the fastest Sochi Autodrom lap in that category.
Sochi Autodrom F1 circuit: what the drivers say
Daniel Ricciardo: "Sochi is a pretty unique circuit, it's very flat and open. In some ways it feels like driving flat out in a car park, but it's a surprisingly enjoyable lap."
Sergio Perez: "The track has a street circuit feel, even though it's quite a quick and flowing lap. It is hard to overtake and qualifying is very important. Turn three is the most memorable corner of the track."