Circuit de Spa-Francorchamps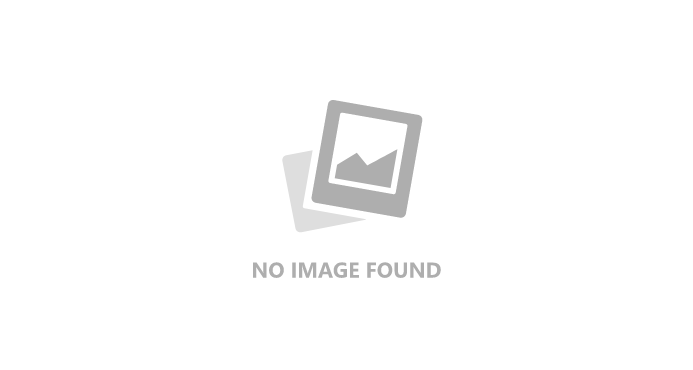 Location Spa Track Length 7.004 km Laps 44
Lap Record 1:46.286 LapRecordDriver V Bottas (2018)
Spa F1 circuit guide
The Circuit de Spa-Francorchamps is one of the most iconic race tracks on the Formula 1 calendar.
Based in the small municipality of Stavelot, this track has hosted almost every Belgian Grand Prix since 1983, missing only 1984, 2003 and 2006.
Throughout its history Spa has undergone several design changes, but by far the most notable was in 1979 when it was cut from a 8.76-mile circuit to its current length of 4.32 miles. In the process this track went from using public roads to becoming a permanent racing facility with 20 corners.
Ahead of the 2022 F1 season a few further changes were made, with the Eau Rouge-Raidillon sequence of corners modified on safety grounds to slightly reduce entry speeds, while widening the run-off area in response to several severe crashes over recent years, including the Formula 2 accident that tragically killed young driver Anthoine Hubert.
Nonetheless, Spa is seen as one of the ultimate tests of a driver, and the Eau Rouge and Raidillon corner combination is one of the most spectacular sights in Formula 1.
And as if the circuit itself wasn't difficult enough, Spa has a habit of producing very unpredictable weather. Sometimes it can be raining at one part of the circuit, but dry and sunny at another part. Or as 2021 showed, sometimes the rain can be everywhere, accompanied by fog to make the race a washout.
Spa's current contract to host the Belgian Grand Prix runs until the end of 2022.
Spa F1 circuit information
The high-speed nature of Spa makes it a circuit that's very popular with the drivers, yet any of them would be lying if they said Eau Rouge and Raidillon didn't spike the adrenaline.
Simply put, Spa was made for speed and favours the brave.
Turn 1, better known as the La Source hairpin, has also over the years provided plenty of drama when it comes to race starts.
Turn 1 [La Source] - Brake hard at the end of the straight for this very tight right-hand hairpin.
Turn 2 - Nothing more than a minor right turn of the steering wheel. Easy flat out.
Turn 3 - Flat out again for a slight left to start the upcoming famous section of corners.
Turn 4 - [Eau Rouge] - A gentle right curve, only dull the throttle slightly as you climb up the hill because skill and bravery are key.
Turn 5 [Raidillon] - Bear left, keep the car planted to have a perfect run down the Kemmel Straight.
Turn 6 [Kemmel] - A slight right kink, flat out still because, if you aren't, then you're a sitting duck down the straight.
Turn 7/8 [Les Combes] - Finally the engine gets a break through this flowing right-to-left chicane, but only brief as you pick up the throttle quickly when bringing the car back to the left.
Turn 9 [Malmady] - A fast right-hander, but if the tyres slip or the back end steps out then you're heading for the gravel.
Turn 10 [Bruxelles] - Take less speed through this seemingly never-ending right curve, again gravel is a big deterrent for going out of bounds.
Turn 11 - Lift off for this left and then quickly back on the power. We have seen a few stunning overtakes around the outside here over the years.
Turn 12 [Pouhon] - A 160mph (or more) double left-hander, ease off slightly through the first part but full-throttle for the second.
Turns 13/14 [Fagnes] - A quick chicane taking in a medium-speed right before throwing the wheel the other way, getting back on the power.
Turn 15 [Campus] - Speeding up but soon arriving at this fast right-hander. It's easy to get it wrong and end up beached in the gravel.
Turn 16 [Paul Frere] - A fast right curve, flat out in qualifying trim, minimising steering angle for maximum speed.
Turn 17 [Stavelot] - A slight left kink, flat out.
Turn 18 [Blanchimont] - A slightly sharper left, but still keeping the throttle pinned.
Turn 19/20 [Chicane] - The strongest braking zone on the track, downshift rapidly for this tight right-to-left chicane - formerly known as the Bus Stop - to head back onto the start/finish straight.
Spa schedule: 2022 Belgian F1 Grand Prix
Friday 28 July
Free practice 1: 13:30 - 14:30 [12:30pm-13:30pm UK]
Qualifying: 5pm-6pm [4pm-5pm UK]
Saturday 29 July
Free practice 2: 12:30pm-1:30pm [11:30am-12:30 UK]
Sprint race: 16:30 [3:30pm UK]
Sunday 30 July
Race: 3pm [2pm UK]
Spa tickets: how to get them for the big race
The Formula 1 website has tickets on sale for the Belgian Grand Prix, allowing fans to purchase a three-day pass for the race weekend, or book tickets for Friday, Saturday or race day on Sunday.
Three-day tickets on the F1 website are starting from €370.
Make sure to also check out the F1 experiences section which gives fans the chance to get even closer to the F1 action with specialised offers.
Last but not least, fans can go direct and buy tickets through the circuit's website. Their tickets start from €245 for the three-day passes, or for €185, you can get three-day access to the 'Bronze Area' which is "a pedestrian zone, located almost entirely in the perimeter of the circuit (no seated places)."
Spa ticket lowdown: things to note
Fans certainly are not short of options when it comes to vantage points around Spa.
The Gold One and Gold Nine grandstands are the place to be if you want to see drivers accelerate down the main straight, while the Paddock Club is also situated down the straight.
Gold Seven and Eight give the perfect view of La Source where you can expect plenty of overtaking and incidents.
Silver One, Two and Gold Two allow fans to take in the run up to Eau Rouge as do the mezzanines suites, while Gold Ten, Four, Three and Five are all in prime position to watch the cars swoop through the Eau Rouge and Raidillon combination, one of the most exciting parts of track in the world.
There are plenty of grass verges too for fans to get settled on too - the best one runs for the full length of the Kemmel Straight which is covered by a general admission ticket.
The Silver Four stand is situated at Turn 10 (Bruxelles), followed by another extensive general admission area for fans to chill out and watch the action, or go absolutely bonkers, your choice.
Gold Six is the final main grandstand which is located at the chicane to end the lap.
For usually a lower price, fans can get a 'Bronze Area' ticket, "a pedestrian zone, located almost entirely in the perimeter of the circuit", no seated places, but you will have a giant screen to help with catching the action.
Spa directions: how to get there
Spa-Francorchamps is situated in central Belgium between Liege and Brussels. The nearest international airport is Brussels Zavantem, approximately 110km (70 miles) away, but private planes are able to use Spa La Souveniere airport which is only 5km (3 miles) away.
There is now a shuttle bus service which connects major regional cities to the circuit on all 3 days of the Belgian Grand Prix weekend. These cities include Aachen (Aix-La-Chapelle), Amsterdam, Anver, Bruxelles-Midi, Bruxelles-Nord, Charleroi, Düsseldorf, Eindhoven, Gand, Liège, Lille, Luxembourg, Maastricht, Mons and Namur.
Verviers Central station is the closest major station to the circuit. Shuttle buses from Verviers to Spa (bus 294 or 395) run regularly on race weekends with a journey time of 45 minutes.
If you're driving then Spa-Francorchamps can be accessed by the E42 motorway. Fortunately the country roads which surround the track are well signposted.
Address: Route du Circuit 55, 4970 Stavelot, Belgium
Spa history, memorable races and past winners
At one point in its history the Belgian Grand Prix had seen rain for 20 years in a row, so it's no surprise that this place produces drama.
Michael Schumacher's first win in Formula 1 arrived at Spa back in 1992 while driving for Benetton, a year after making his debut at the circuit.
And nobody will ever forget the 1998 event when Schumacher drove into the back of David Coulthard as he tried to lap him in the pouring rain, before later rushing down to the pitlane to the McLaren garage looking for a piece of the Scotsman.
The torrential rain resulted in a washout at the 2021 staging, with the race abandoned after two laps behind the Safety Car and half-points awarded.
Ayrton Senna is the second most successful driver here with five wins, one shy of Schumacher's six, but the Brazilian legend cemented his legacy at Spa by being only one of two drivers to win four races in a row here from 1988-91.
Jim Clark was the other, achieving this from 1962-65.
Drivers with most wins
Michael Schumacher, 6 wins (1992, 1995, 1996, 1997, 2001, 2002)
Ayrton Senna, 5 wins (1985, 1988, 1989, 1990, 1991)
Jim Clark, 4 wins (1962, 1963, 1964, 1965)
Kimi Raikkonen, 4 wins (2004, 2005, 2007, 2009)
Lewis Hamilton, 4 wins (2010, 2015, 2017, 2020)
Teams with most wins
Ferrari, 14 wins (1952, 1953, 1956, 1961, 1966, 1996, 1997, 2001, 2002, 2007, 2008, 2009, 2018, 2019)
McLaren, 12 wins (1968, 1987, 1988, 1989, 1990, 1991, 1999, 2000, 2004, 2005, 2010, 2012)
Lotus, 5 wins (1962, 1963, 1964, 1965, 1985)
Mercedes, 4 wins (2015, 2016, 2017, 2020)
Red Bull, 2 wins (2021, 2022)
Last 10 wins

2022 Max Verstappen, Red Bull
2021 Max Verstappen, Red Bull
2020 Lewis Hamilton, Meredes
2019 Charles Leclerc, Ferrari
2018 Sebastian Vettel, Ferrari
2017 Lewis Hamilton, Mercedes
2016 Nico Rosberg, Mercedes
2015 Lewis Hamilton, Mercedes
2014 Daniel Ricciardo, Red Bull
2013 Sebastian Vettel, Red Bull
Spa F1 circuit fastest lap
Valtteri Bottas currently holds the race lap record at Spa after he set a 1:46.286 on Lap 32 of the 2018 event while driving for Mercedes.
The qualifying lap record did fall though in 2020 to Sir Lewis Hamilton who took pole with a 1:41.252.
Spa F1 circuit: what the drivers say
Daniel Ricciardo: "The lap is long but it's one where you feel that if you make a little mistake somewhere, maybe you can get it back, as there are so many corners and it's never over until the full lap is done."
Max Verstappen: "Racing at Spa is always special. I was born just an hour down the road so it is pretty much a home race for me. You can see by the orange crowds and campsites full of Dutch caravans that the fans come out in force, this only adds to the home race feel."