Red Bull Ring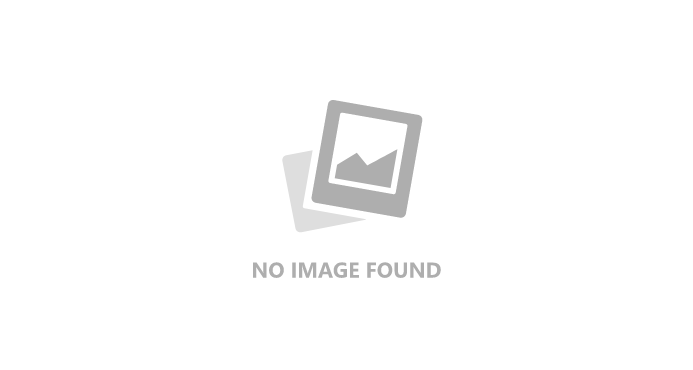 Location Spielberg Track Length 4.326 km Laps 71
Lap Record 1:06.200 LapRecordDriver M Verstappen (2021)
Austrian Grand Prix F1 circuit guide
The Österreichringhe, the home of the Austrian Grand Prix, became a staple of the Formula 1 calendar in 1970. It ran until 1987 and was then absent for a decade before returning until 2003. Another 10-year absence followed and, having been bought and rebuilt by Red Bull, it returned to the calendar in 2014.
The Red Bull Ring, as it's now known, is located in the small city of Spielberg, surrounded by the Styrian mountains. Alongside F1, it also currently hosts a MotoGP race and has often done so for the DTM season.
In the 70s and 80s, it was considered one of Formula 1's most exciting and dangerous circuits due to the elevation changes, fast corners and small run-off areas. Safety concerns were a factor in its removal from the calendar in 1987, and when it returned, it had been hugely rebuilt by Hermann Tilke to address this. Red Bull then made further changes when they bought it, carrying out a £60million renovation.
There have been no Austrian drivers to call it their home race since its 2014 return, but it is considered just that for Red Bull, and they've enjoyed considerable success there, winning in 2018 and 2019.
The Ring's current layout is 4.3km long and contains 10 turns, with the race going on for 71 laps. Niki Lauda is currently the only Austrian to have won there in an official Formula 1 championship race, doing so in 1984.
Austrian Grand Prix F1 circuit information
The track's original layout made it one of the favourites among the drivers, and, since Tilke modernised it, removing multiple sections, many have longed for it to return.
In its current form, it's short and sweet,with expected lap times only around 65 seconds long. With just 10 corners and three straights, a powerful engine and opportunistic overtaking are essential if a driver wants to enjoy success.
Turn 1 - At the end of a short uphill run from the start/finish line is a fourth-gear, blind right-hander that can often cause chaos on Lap 1. After this, it's the best place on track to make a move on the driver ahead.
Turn 2 - This is no more than a very slight adjustment to the left.
Turn 3 - The drivers then continue uphill to the track's highest, and tightest, point. With a DRS zone beforehand, it's one of the three best overtaking opportunities into the right-hand hairpin.
Turn 4 - Another DRS zone sees the cars plunge downhill to the next right-hander. It's more difficult to pass here, but it's a good chance to re-pass for anyone overtaken at the hairpin.
Turn 5 - A little right kink follows, allowing the drivers a small window to put their foot down before going further downhill.
Turn 6 - A high-speed left-hander. If a driver can head into it with the inside line, they have a decent shot at gaining a position.
Turn 7 - Sector 3 begins with the drivers taking another left turn before...
Turn 8 - ...leaning across to the right for the following curve. Given the upcoming short straight, it's essential to get a decent exit here.
Turn 9 - A high-speed right-hander where track limits come into play and punish anyone who runs even slightly wide. The pit entry and a DRS activation point are at its exit, so drivers need to master it.
Turn 10 - Cars take a wide line in, a short downhill plunge on the kerbs and hope to get the best exit possible for the pit straight.
Schedule: 2023 Austrian F1 Grand Prix
Friday 30 June
Free practice 1: 1.30pm-2.30pm [12.30pm-1.30pm UK]
Qualifying: 5pm-6pm [4pm-5pm UK]
Saturday 1 July
Free practice 2: 12.30pm-1.30pm [11.30am-12.30pm UK]
Sprint: 4.30pm [3.30pm UK]
Sunday 2 July
Race: 3pm [2pm UK]
Austrian Grand Prix tickets: how to get them for the big race
The Formula 1 website is asking people to give their email address so that they can be contacted when ticket information becomes available.
General ticket sales have begun and three-day weekend tickets start from £94 per person for general admission, as per https://www.f1austria.com/en/tickets.
A Friday to Sunday ticket in the Start-Ziel main grandstand places fans perfectly to see the chequered flag, but there are plenty of other options available such as the Red Bull stands situated on the run out for Turn 1, or the South-West stand located at Turn 1 itself. A general admission ticket can be great for those wanting to move around the Red Bull Ring Between Turns 3 and 4 during the race weekend.
Austrian Grand Prix ticket lowdown: things to note
The Red Bull Grandstand is the most popular area and offers some excellent views of the track. Found on the straight between Turns 1 and 3, it provides views of both that area and the pit straight, meaning you can see the start/finish line and two of the best zones for overtaking. Handily, it's also surrounded by huge TV screens, ensuring you won't miss a thing.
But, if you fancy situating yourself along the start/finish straight, then you're in luck with grandstands running all the way from the exit of Turn 10 down towards Turn 1. At which point you then have the Steiermark stands available to see drivers scrap into the opening corner.
The Turn 10 grandstand can also be a fantastic spot. Located adjacent to the final turns of this incredible circuit, it's the perfect place to see drivers sweep through the right-hander and back onto the main straight.
The Austrian Grand Prix is one of best races to go to if you only want to purchase general admission. The general admisson area is situated down the straight between Turn 3 and Turn 4, with Turn 4 then being one of the best overtaking spots of the circuit.
If you want to go extra fancy though, then the Paddock Club offers first-class viewing from the pit lane area.
Red Bull Ring directions: how to get there
Given its rural location, the best way to get to the Red Bull Ring is to drive, whether in your own car and one you hire from an airport.
Surrounded by a vast network of motorways, driving to the track is simple. It's located next to the S36 motorway; once on this, take the Zeltweg Ost/Spielberg exit onto the L503 before turning right after around 2km.
If travelling by train, the nearest station is Knittelfeld, which is well connected to each of Austria's major cities. From there, a shuttle bus service operates on race weekends to bring fans to the track.
For those wishing to fly, the nearest airport is Flughafen Graz (GRZ), located in the city of Graz. However, it's small and only really an option for domestic flights.
The best option, therefore, is Vienna International Airport (VIE), located around 200km from the track. From there, you can hire a car or head to the city centre and get a three-hour train to Knittetfeld from there.
Red Bull Ring address: Red Bull Ring Str. 1, 8724 Spielberg, Austria
Austrian Grand Prix history, memorable races and past winners
The circuit has one of the richest histories of any currently on the calendar, with both its new and old layout providing F1 with some hugely memorable moments and races.
The first official Grand Prix that took place at the circuit was in 1970 and was won by Jacky Ickx. The Italian team picked up a 1-2 as Clay Reggazoni finished close behind him.
14 years later, Niki Lauda sparked celebrations when he became the first native to win there. He did so in dominant fashion, crossing the finish line a whopping 23 seconds ahead of Nelson Piquet. This race was also saw the F1 debut of another Austrian legend, Gerhard Berger.
The 2002 edition contained one of the sport's most controversial moments. Rubens Barrichello entered the final lap ahead of Ferrari team-mate Michael Schumacher but was ordered by the team to allow the German past just before the finish line. This led to a chorus of boos from the fans during the podium ceremony and motivated the FIA to ban team orders at the end of the season.
The highlight of the track's more recent races is undoubtedly Max Verstappen's triumph in 2019. In front of thousands of orange-clad Dutch fans, the Red Bull driver fought his way up from P8 to overtake Charles Leclerc at Turn 2 for the lead and eventual win with just three laps to go.
The Covid-19 pandemic saw the Red Bull Ring host two races in both 2020 and 2021, with the second weekend labelled as the Styrian Grand Prix - named after the region in Austria where the circuit resides.
It was back in 2022, a permanent spot on the calendar, with Charles Leclerc holding off Max Verstappen to take Ferrari's final win of the season.
Drivers with most wins
Alain Prost - 3 (1983, 1985, 1986)
Max Verstappen - 3 (2018, 2019, 2021)
Ronnie Peterson - 2 (1973, 1978)
Alan Jones - 2 (1977, 1979)
Mika Häkkinen -2 (1998, 2000)
Michael Schumacher - 2 (2002, 2003)
Nico Rosberg - 2 (2014, 2015)
Valtteri Bottas - 2 (2017, 2020)
Teams with most wins
McLaren - 6 (1984, 1985, 1986, 1998, 2000, 2001)
Ferrari - 6 (1964, 1970, 1999, 2002, 2003, 2022)
Mercedes - 5 (2014, 2015, 2016, 2017, 2020)
Lotus - 4 (1972, 1973, 1978, 1982)
Williams - 3 (1979, 1987, 1997)
Red Bull - 3 (2018, 2019, 2021)
Last 10 wins
2022 - Chares Leclerc, Ferrari
2021 - Max Verstappen, Red Bull [Verstappen also won at the Red Bull Ring in the Styrian Grand Prix]
2020 - Valtteri Bottas, Mercedes [Lewis Hamilton took victory at the circuit in the Styrian Grand Prix]
2019 - Max Verstappen, Red Bull
2018 - Max Verstappen, Red Bull
2017 - Valtteri Bottas, Mercedes
2016 - Lewis Hamilton, Mercedes
2015 - Nico Rosberg, Mercedes
2014 - Nico Rosberg, Mercedes
2003 - Michael Schumacher, Ferrari
2002 - Michael Schumacher, Ferrari
Red Bull Ring F1 circuit fastest lap
The fastest race lap time recorded at the Red Bull Ring came in 2021 through World Championship leader Max Verstappen, who clocked a 1:06.200 on his way to victory.
In qualifying trim, Valtteri Bottas has the outright lap record around the circuit with a 1:02.939 in the dominant Mercedes W11.
Red Bull Ring F1 circuit: what the drivers say
Charles Leclerc: "I really look forward to racing in Austria. The Red Bull Ring is my favourite track, next to the one in Monaco. It is very small, but has a special rhythm to it that I really like. There are a lot of fans there to support us and many events taking place around the track, which gives the weekend a special feel."
Daniel Ricciardo: "Austria is a short lap, but a very busy one. It's pretty hectic. The middle and last sectors are really fast, in fact the final two corners are my favourite, especially in the current cars. The race is intense and feels high paced from start to finish so you have to concentrate hard. As the lap is so short there is no room for error – one little mistake will cost you, as all the times are very close."