Suzuka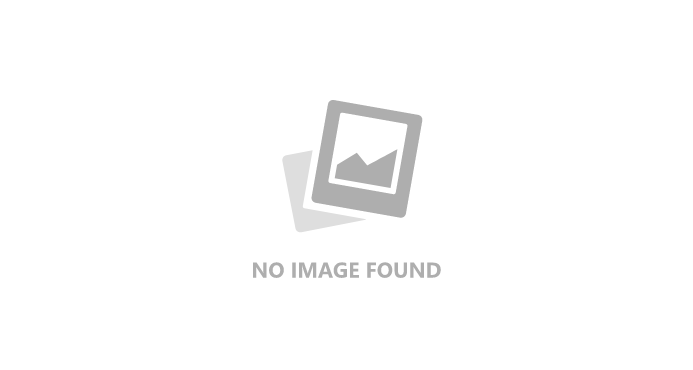 Location Suzuka Track Length 5.807 km Laps 53
Lap Record 1:30.983 LapRecordDriver L Hamilton (2019)
Suzuka F1 circuit guide
Ever since its first staging in 1976, the Japanese Grand Prix has become one of the famous stops on the Formula 1 calendar, with Suzuka playing host to this event on all but four occasions, two of which being cancelled through the Covid-19 pandemic.
Based in Suzuka City, Mie Prefecture, Japan, the 3.609-mile Suzuka International Race Course, consisting of 18 turns, has seen plenty of high-profile title-deciders over its years in Formula 1.
Nobody could ever forget that collision between McLaren team-mates and fierce rivals Ayrton Senna and Alain Prost in 1989 at the Casio Chicane, just a year after another spectacular title-decider involving the pair.
It actually took until 1992 for a Japanese Grand Prix at Suzuka to have no role at all in determining the World Championship.
Suzuka later decided the 1996 World Championship in Damon Hill's favour as he battled Williams team-mate Jacques Villeneuve for the honour, and again in 1998 as a gripping title scrap between Michael Schumacher and Mikka Hakkinen reached its climax.
As well as spectacular on-track action, Suzuka is also well known for its extreme weather. In 2004 and 2019 qualifying was moved to race day due to incoming typhoons.
Suzuka F1 circuit information
Suzuka is known for its high-speed demanding nature, while sections such as the S Curves and incident-inducing Casio chicane have become iconic in the world of Formula 1.
The venue can actually be used in five different configurations, with Formula 1 using the car full circuit, and is the only track on the calendar with a figure-8 element - where one part of the circuit overlaps the other with an overpass.
Turn 1 - Continuing from the main straight take that power into the first curve, but decelerate mid-corner.
Turn 2 - That's in order to take this slower and tighter right curve, but still not a slow section of Suzuka by any means.
Turn 3 - A high-speed left kink to set up for the iconic esses, preparing for an onslaught on a driver's neck.
Turn 4/5/6 [S Curves] - From right to left and back again, this trio of sweeps favours the brave who keep the power down, tyre grip is crucial.
Turn 7 [Dunlop Curve] - The section finishes with the fast left bend of the Dunlop Curve, swooping uphill in the process.
Turn 8 [Degner 1] - Blind on the approach, the Degner Curve appears as the track straightens out, a seemingly simple right kink, go wide and the gravel await on exit.
Turn 9 [Degner 2] - Now for the first slow(ish) part of the track. Turn 9 is a 90 degree right, but it quickly opens up on exit.
Turn 10 - Head through the bridge under the back straight to come and negotiate Turn 10 flat-out, just a little right adjustment of the wheel.
Turn 11 - Quickly on the brakes for this left hairpin. Easy to get wrong and go into the gravel, especially on a wet day.
Turn 12 - A sweeping bend to the right, full throttle.
Turn 13/14 [Spoon Curve] - And onto the brakes for this two-part left curve. Drift wide for the best entry into the second apex, but too much kerb can ruin the section and cost a driver serious time. Getting on the power at the right time is crucial.
Turn 15 [130R] - A sharp left bend but full throttle in the dry down the back straight.
Turn 16/17/18 [Casio Chicane] - And finally the Casio Chicane, known for its high-profile incidents, the tight right to left promotes overtaking up the inside, with the left curve of Turn 18 opening the track back up for the main straight.
Suzuka schedule: 2023 Japanese Grand Prix
Friday 22 September
Free practice 1: 11:30am-12:30pm [3:30am-4:30am UK]
Free practice 2: 3pm-4pm [8am-9am UK]
Saturday 23 September
Free practice 3: 11:30am-12:30pm [3:30am-4:30am UK]
Qualifying: 3pm [7am UK]
Sunday 24 September
Race: 2pm [6am UK]
Suzuka tickets: how to get them for the big race
The Formula 1 website asks people to leave an email address with them, found on the Japanese Grand Prix tickets section, so that they can be notified when they become available, while the F1 Experiences section will have plenty of exciting packages for the race weekend to mull over.
Grandprixevents.com and motorsporttickets.com are also well worth checking out once tickets are put on general sale.
Suzuka ticket lowdown: things to note
Suzuka is one of the few circuits on the calendar where there are no general admission tickets, instead all tickets are for places in seated grandstands.
Seats in V1 and V2, the grandstands located on the main straight, are reserved for three days (Friday to Sunday). Grandstands A, B, C, D, E, I and Q are reserved for two days (Sunday and Saturday).
For Friday Suzuka operates a grandstand roving policy, meaning grandstand ticket-holders can access any participating grandstand (except V1 and V2), and occupy any available seat. The 'West Area Roving' ticket allows access to unreserved seats in Grandstands G, L, M, N and O.
Full-time students aged 16-22 years old can get hold of discounted tickets for almost all grandstands.
As for the locations of the stands around Suzuka, A1 and A2 are positioned at the end of the main straight to watch the cars sweep into Turns 1 and 2, with the B1 and B2 stands then located at that double right-hander.
The C, D and E stands allow fans to watch as the drivers negotiate the iconic S Curves.
G, L, M, N and O stands take in the views down the back straight, and before that the hairpin.
The Q and R stands are the place to be if you want to get yourself situated at the Casio chicane, a prime overtaking spot on the circuit.
Suzuka directions: how to get there
The Suzuka Circuit is not easy to get to. The best way to reach it is by public transport. Most prefer to fly to Nagaya, or Kansai International and then transfer to Suzuka using the bullet trains or other public transport.
Car hire is available, but traffic is heavy.
Address: 7992 Inoucho, Suzuka, Mie 510-0295, Japan
Suzuka history, memorable races and past winners
Suzuka has played host to many classic title-deciding events, such as in 1996 between Williams team-mates Damon Hill and Jacques Villeneuve, 1998 between Michael Schumacher and Mika Hakkinen, and 1988 as fierce rivals Ayrton Senna and Alain Prost went head-to-head.
By far though the most controversial race in Suzuka history though came in 1989 following the collision between McLaren team-mates Senna and Prost at the Casio Chicane.
With both McLarens interlocked at the chicane, Prost got out and walked away thinking the title was his with that double DNF, but Senna got going again with help from the marshals and won the race. The Brazilian was disqualified afterwards though, for bypassing the chicane as a result of going down the sliproad after his incident to rejoin the race. It was a decision which astounded the paddock at the time, since it was a part of the regulations which was very rarely enforced.
The 2005 Japanese Grand Prix was another classic as Kimi Raikkonen took the most unlikely of wins after starting P17, while Fernando Alonso performed what appeared to be a ceremonial changing of the guard with a quite brilliant pass on Michael Schumacher, around the outside of the fearsome 130R corner.
Schumacher's engine failure at Suzuka the following year virtually ended his chances of an eighth championship, which ultimately went to Alonso.
Drivers with most wins
Michael Schumacher, 6 wins (1995, 1997, 2000, 2001, 2002, 2004)
Lewis Hamilton, 4 wins (2014, 2015, 2017, 2018)
Sebastian Vettel, 4 wins (2009, 2010, 2012, 2013)
Teams with most wins
McLaren, 7 wins (1988, 1991, 1993, 1998, 1999, 2005, 2011)
Ferrari, 7 wins (1987, 1997, 2000, 2001, 2002, 2003, 2004)
Mercedes, 6 wins (2014, 2015, 2016, 2017, 2018, 2019)
Red Bull, 5 wins (2009, 2010, 2012, 2013, 2022)
Last 10 winners
2022 - Max Verstappen, Red Bull
2019 - Valtteri Bottas, Mercedes
2018 - Lewis Hamilton, Mercedes
2017 - Lewis Hamilton, Mercedes
2016 - Nico Rosberg, Mercedes
2015 - Lewis Hamilton, Mercedes
2014 - Lewis Hamilton, Mercedes
2013 - Sebastian Vettel, Red Bull
2012 - Sebastian Vettel, Red Bull
2011 - Jenson Button, McLaren
Suzuka F1 circuit fastest lap
Lewis Hamilton currently holds the race lap record at Suzuka, setting it in the sunny conditions which followed Typhoon Hagibis in 2019.
Armed with the W10, Hamilton set a 1:30.983 on lap 45. Controversially the race actually ended one lap early after the chequered flag lighting panels had mistakenly been shown to the leaders a lap early, meaning that the results of the race were taken from the end of the 52nd lap.
Suzuka F1 circuit: what the drivers say
Sebastian Vettel: "It's just everything is special around this place. Starting with the track, which it must have been designed by the Gods. I don't know whoever is up there or out there [but they] had a touch on Suzuka. And then the fans put the icing on the cake in terms of atmosphere and passion."
Sergio Perez: "Suzuka is a proper drivers' track and it is definitely one of my favourite circuits of the year. I love its flow and the high speeds."
Daniel Ricciardo: "Suzuka circuit is a lot of fun to race on but I like the whole experience of being in Japan as we don't really go to another place like it. "
Fernando Alonso: "I love Suzuka – it's one of the best tracks of the year. I've had some great memories there – 2006 is a personal highlight – and I love spending time in Japan."