McLaren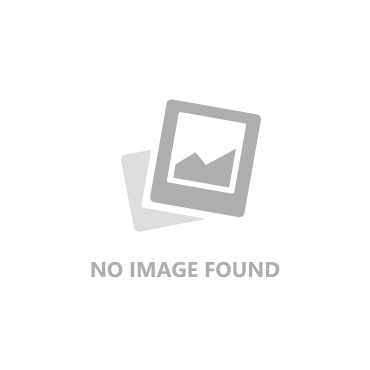 Points 302 Position Team 4 Power Unit Mercedes
Founded 1966 Based Woking
The much-celebrated McLaren Formula 1 team was born in 1966 with founder Bruce McLaren at the helm and behind the wheel.
The New Zealander spent five years racing for his team before he was tragically killed when his Can-Am car crashed at Goodwood Circuit in 1970. McLaren's legacy continued.
The team continued to operate with Emerson Fittipaldi winning McLaren's first World title in 1974, powered by a Ford Cosworth engine.
McLaren claimed a second Drivers' title in 1976 with James Hunt before the real glory days arrived in the 1980s after McLaren merged with Ron Dennis' Project Four Racing.
The team won five World titles between 1984 and 1989 and four Constructors'. This was during the days of Alain Prost versus team-mate Niki Lauda and Prost versus his next team-mate, Ayrton Senna.
Senna added two more titles to McLaren's tally with wins in 1990 and 1991 before he left the team for Williams.
Losing Honda power at the end of 1992, McLaren's results began to falter and it wasn't until they signed with Mercedes engines that they returned to championship glory.
The team won the 1998 and 1999 Drivers' title with Mika Hakkinen, also taking the Constructors' in '98.
Although McLaren remained up there over the following decade, the team had to wait until Lewis Hamilton in 2008 to win another title, the Drivers'.
That year, though, McLaren were excluded from the teams' standings for Spygate, found guilty of being in possession of secret Ferrari technical documents.
Spygate came to a head as McLaren's latest driver feud, this time between Hamilton and Fernando Alonso, spilled over.
2008 would prove to be McLaren's last year up in P1 as, at least according to Dennis, they began to feel the effects of being a customer team after Mercedes bought Brawn GP to create a works outfit.
This led to McLaren parting ways with Mercedes in 2014 and bringing back Honda. But rather than the glory days returning with the Japanese manufacturer, McLaren finished ninth, sixth and ninth in their three years together - with Alonso infamously branding their power as a 'GP2 engine' in a moment of frustration for the two-time World Champion.
The team dropped Honda in favour of Renault power, and they slowly began to climb back towards the upper end of the midfield after several years in the wilderness.
They signed off from the Renault era in style, claiming P3 in the Constructors' Championship to follow on from P4 in 2019, picking up three podium finishes in that time.
A P3 finish in the Constructors' in 2020 was the team's highest finish in the team standings since 2012, heading back to their German partners for their engine once more in a reunion of the famous McLaren-Mercedes partnership that had proven to be so successful.
The Woking-based team dropped behind Ferrari in 2021 in the Constructors' standings, but a one-two finish at Monza through Daniel Ricciardo and Lando Norris was the first win for the team in nine years, and the first time they had taken the top two steps on the podium since the 2010 Canadian Grand Prix.
The team headed into the 2022 season with an eight-time race winner in their ranks and one of the sport's rising stars in Norris, with the Briton having fully announced himself as one of the standout performers in the field.
A record global fan survey from Formula 1 found McLaren, with a whopping 29.5% of the vote, to be the most popular team in the sport, though they could not quite continue their ascent through 2022.
Although they bounced back impressively from a horrendous season-opener in Bahrain, where they were plagued by brake duct problems, McLaren slipped to P5 in the Constructors' and finished the season with just one podium finish, courtesy of Norris' P3 at Imola.
There were high hopes for McLaren with the all-new Technical Regulations coming into play for that season, but they merely served to stagnate the team's progress.
McLaren also suffered from Ricciardo's struggle for form that had carried over from 2021, arguably worsening in this season that followed, with the team announcing in-season that Oscar Piastri would replace his fellow Aussie for 2023, McLaren terminating Ricciardo's deal a year ahead of expiry.
McLaren were required to go before Formula 1's Contract Recognition Board to secure Piastri's services following a dispute with his now former employer Alpine.