Alpine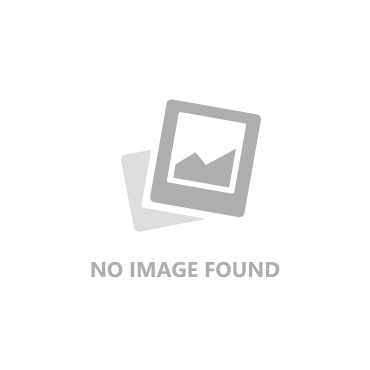 Points 120 Position Team 6 Power Unit Renault
Founded 2021 Based Enstone
In and out of Formula 1 since 2002, at least as a works team, Renault hoped a change of name to Alpine - Renault's sports car brand - will help them find their feet again, and it partially paid dividends in 2021 and 2022.
Having been an engine manufacturer in the late 1970s to the mid-'80s, Renault finally took the plunge and entered Formula 1 as a works team in 2002.
Rebranding the Benetton team with Flavio Briatore at the helm, the team had a successful debut campaign as it finished fourth in the championship.
Three years later Renault won the first of two World titles with Fernando Alonso taking the Drivers' crown while, together with Giancarlo Fisichella, they also wrapped up the Constructors' titles.
There was a repeat performance the following season before Alonso left and Renault had a winless 2007 campaign. The Spaniard returned in 2008, playing a role in Renault's most controversial moment in Formula 1.
Although not known at the time, Alonso won the inaugural Singapore Grand Prix when his then team-mate Nelson Piquet Jr was ordered to crash his car thus helping his team-mate to the win.
Piquet Jr spilled the beans when he lost his drive, resulting in a PR nightmare for Renault and the banning of Briatore in what became known infamously as "Crashgate".
2008 marked Renault's final year as F1 race winners with Alonso also taking P1 at Suzuka later in the season.
After several barren years, the team was eventually sold to Lotus, who ran it from 2012 to 2015, before Renault bought it back in the hope of repeating past glories.
There were signs of improvement in 2019 with Daniel Ricciardo and Nico Hulkenberg fourth and fifth at the Italian GP. However, for every step forward Renault took on the race track, it seemed to be followed by one back.
2020 though brought a change of line-up with Ricciardo and Esteban Ocon flying the flag for Renault, and with it came a change in fortune.
Ricciardo would end Renault's wait for a podium since returning to Formula 1 with P3 at the Eifel and Emilia Romagna GPs, while Ocon lifted the mounting pressure on himself with P2 at the Sakhir Grand Prix.
Renault would come out on the losing end of a very tight battle for P3, ultimately ending the campaign P5 in the Constructors' Championship. However, after more than doubling their 2019 tally, finally Renault had taken that big step forward.
It wasn't enough to keep Ricciardo for 2021, but in his place Renault got their two-time World Champion Alonso back for a third stint with the team, while they also got a new identity.
The rebrand to Alpine followed and, while the team finished P5 once again in the Constructors' standings, Team Enstone finally got a monkey off their backs by Ocon taking a brilliant victory in mixed conditions in Hungary, aided by Alonso's superb defending against a charging Lewis Hamilton.
Alonso would see himself back on the Formula 1 podium for the first time since 2013, too, by taking a deserved P3 in the sport's first visit to Qatar later in the year.
'El Plan' though was for the team to fight at the front of the grid on a regular basis, a goal which they made arguably feel more realistic in 2022, but alas one that was not achieved.
The introduction of all-new Technical Regulations for 2022 signalled an opportunity for the likes of Alpine to escape the midfield battle and aim for the very top, but it became apparent quickly that there was work to do; Alpine started 2022 not even the fastest midfield outfit and fighting an unreliable Renault power unit.
On the bright side though for Alpine, their upgrade programme for the season did yield consistent improvement as they and McLaren went on to create the battle for P4, or 'best of the rest' in the Constructors' Championship, Alpine getting the job done with a final tally of 173 points, an improvement on the 155 they scored a year earlier, yet a season without a podium finish.
Alpine were also forced to battle off the track as they and McLaren became involved in a contract dispute relating to Alpine reserve driver Oscar Piastri.
With Alonso announcing that he would leave the Enstone outfit once more at the end of the season, Alpine thought they had the perfect replacement in Piastri, only for him to reject the promotion as it became apparent that McLaren had moved to sign him as Ricciardo's successor.
Formula 1's Contract Recognition Board ultimately ruled in McLaren's favour, but with an all-French line-up of Ocon and Pierre Gasly for 2023, Alpine have reason for optimism.