Aston Martin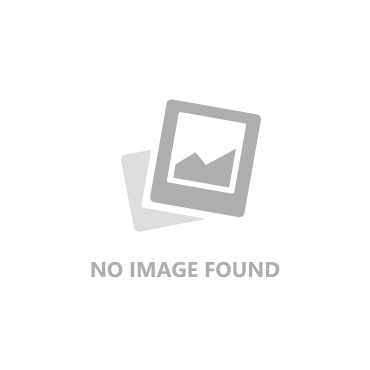 Points 280 Position Team 5 Power Unit Mercedes
Founded 2021 Based Silverstone
Force India, sorry, Racing Point, wait Aston Martin, is a team that has run in Formula 1 under many a moniker and almost as many owners.
It started life as Jordan Grand Prix, owned by Eddie Jordan, became Midland, then Spyker and then Force India. By that time Indian business Vijay Mallya was the man in charge.
After years of punching above their weight, Force India began to lose the development war as funds became scarce and updates few and far between.
This led to the team being placed into administration, unable to pay its many creditors, which included driver Sergio Perez. In fact he triggered the administration.
Mallya sold the team to Lawrence Stroll midway through 2018, the billionaire and his Canadian consortium rebranded it Racing Point.
Stroll set about paying off the team's debts and plugging money into what was otherwise a bankrupt situation.
For years Racing Point had been wanting to switch to a Mercedes-style aero philosophy, but they caused quite the drama when they turned up at pre-season testing with a 'pink Mercedes', known as the RP20.
It didn't take long for rivals to kick up a major fuss, and much to Racing Point's anger who felt they were completely innocent, the FIA handed them a €400,000 fine and docked 15 points from their Constructors' total for using illegal Mercedes-inspired brake ducts due to a regulation change on listed parts between the 2019 and 2020 campaigns.
Still, overall the switch certainly paid off with Racing Point taking their first victory in Formula 1 courtesy of Perez at the Sakhir Grand Prix. Stroll's son Lance switched to the team from Williams when his father bought the team, and he also brought home a first pole position of the Racing Point era at the Turkish Grand Prix, narrowly missing out on P3 in the Constructors' Championship behind McLaren.
And just as we were starting to get used to the Racing Point name, team owner Lawrence Stroll bought into luxury car brand Aston Martin, bringing about another identity change. Exit Racing Point, enter Aston Martin.
Four-time World Champion Sebastian Vettel was brought in to add title-winning experience to Aston Martin's line-up alongside Stroll Junior, but they found 2021 tough going on track, only managing a distant P7 in the Constructors' Championship and largely competing in the lower reaches of the points, a sole podium in Baku the peak of Vettel's success with the team.
After a poor start to 2022, Aston Martin were playing catch-up for much of the year but a late-season spurt of form, helped by a swathe of successful upgrades, put the team level with Alfa Romeo on points at the end of the season, but they had to settle for another P7 on countback thanks to Valtteri Bottas' higher individual finish in the year.
Vettel opted to retire, and has been replaced by a fellow multiple World Champion in Fernando Alonso on a multi-year deal from 2023, to partner the young Canadian.
Team owner Stroll has invested a significant amount of money in the team's infrastructure. A new factory is under construction at Silverstone, with team members due to move into their new offices by May 2023, as well as a new wind tunnel being constructed on site in time for 2025 - Aston Martin looking to establish themselves among the sport's biggest hitters.
This comes alongside a massive recruitment drive that has seen the team add 150 members of staff, including former McLaren team boss Martin Whitmarsh arriving to oversee the overall Aston Martin racing operation in Formula 1 and beyond, as well as the arrival of Red Bull head of aerodynamics Dan Fallows and Mike Krack coming in as team principal.
Rather than perpetually punching above their weight, Stroll has made it his mission to bring Team Silverstone to the top table of Formula 1, both on and off track - and he hopes that will bring titles and race victories in the not-too-distant future.