Mercedes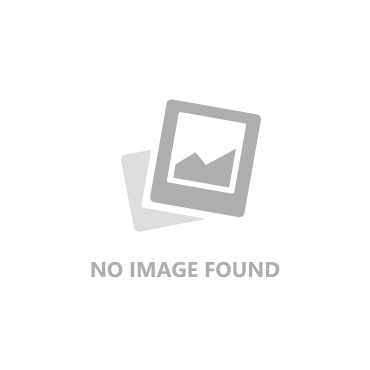 Points 409 Position Team 2 Power Unit Mercedes
Founded 1970 Based Brackley
From being holders of both championship titles Mercedes don't even have one today, 2022 arguably the Brackley squad's worst season in more than a decade.
Mercedes contested non-championship events in the 1930s before adding two seasons in the official World Championship in the '50s. However, after a 50-plus year break as a works team, although they did keep a finger in the pie as a engine manufacturer, the auto company returned in 2010 as a works team.
Mercedes bought the 2009 championship-winning Brawn GP team and ran German drivers Michael Schumacher, who Niki Lauda persuaded to come out of retirement, and Nico Rosberg.
The team bagged three podiums and a fourth overall, repeating, at least the P4, a year later. 2012 marked Schumacher and Rosberg's final season as team-mates with the seven-time F1 World Champion third at the European GP. It was Schumi's last podium before he retired for the second time.
The German was replaced by Lewis Hamilton, a move that at the time shocked many as pundits questioned why he would want to leave McLaren. Hamilton answered them in short order.
The team claimed three race wins that season to finish runner-up to Red Bull Racing. That was the last season Formula 1 ran V8 engines.
A year later the V6 came into play and Mercedes' record-breaking reign began.
Hamilton, now a seven-time World Champion, has since taken six titles in Mercedes colours, while Rosberg won his only World Championship in 2016. Combined though their efforts, along with those of Valtteri Bottas who replaced Rosberg from 2017, means Mercedes have won all eight Constructors' titles available to date in the V6 era.
2019 went down as one of the most impressive seasons in the history of Mercedes in Formula 1, but even though the team won 15 of 2019's 21 grands prix, including a record-breaking eight 1-2 results on the trot to begin the campaign, Mercedes did not have it all their own way.
For the first time since 2014 their hybrid engine was challenged by Ferrari's for top spot. Mercedes, though, had the better complete package.
And once the FIA flagged Ferrari up on that engine, the Scuderia tailed off in the latter stages of 2019, before completely falling back into the midfield come 2020.
Mercedes meanwhile continued to dominate with the W11, arguably the greatest Formula 1 car ever produced. Hamilton would win 11 of the 16 grands prix he entered, taking a seventh title at a stroll to put him level with Schumacher at the pinnacle of Formula 1, while also overtaking the German for most race wins.
Only twice did Mercedes fail to take pole across 17 races in 2020, and only four times failed to win the grands prix they contested. Their tally of 573 points in the Constructors' standings saw them take the title by a resounding 254 points over Red Bull.
Come 2021 though, Red Bull emerged as a very genuine threat to the rampant Mercedes outfit.
Hampered by the aerodynamic regulation changes, Mercedes did start the season with a win in Bahrain through Hamilton, though Red Bull, as expected, appeared to have the stronger package.
This set the scene for an epic title battle between Hamilton and Verstappen, swaying back and forth between the drivers with both leading the standings at different stages.
All teams were now operating under a budget cap for the first time, with the new $145million limit representing a major spending cut for Mercedes and Red Bull.
In addition, they had the new 2022 challenger to prepare, that would be designed to radically overhauled regulations.
The teams battled on right the way to the season-ending Abu Dhabi GP, where Mercedes sealed their eighth Constructors' title in as many years, scoring 613.5 points to Red Bull's 585.5.
Their nine race wins in the 22-race season were though bettered by Red Bull, who claimed 11.
For 2022, Mercedes changed their line-up for the first time since 2017, with their protégé George Russell brought in to partner Hamilton.
Russell's arrival coincided with the introduction of all-new technical regulations, Formula 1 doing away with over-air car flow to create downforce and switching to ground effect aerodynamics. But while the sport's previous big change, the V6 engines, worked in Mercedes' favour, this did not.
The Brackley squad knew from the first laps in testing they were in trouble, their W13 suffering with extreme porpoising - so much so the drivers were left with back pain and headaches after each grand prix. Hamilton was tasked with carrying out the set-up experiments to minimise the issue, that showing in his results as Russell marched ahead of him.
The younger Briton strung together a run of nine races inside the top-five that included three podium results while Hamilton managed two podiums with a wretched Emilia Romagna Grand Prix, P13 on the day, hitting him hard. But he vowed to push through and push through he did with a run of five podiums result mid-season from Canada to Hungry. By that point Mercedes seemed to have a handle on their bouncing problems and began working on developing the car.
Late-season upgrades saw Hamilton emerge as Red Bull's main challenger, unlucky to miss out on a win in Austin and Mexico, before Russell broke Mercedes' duck at the Sao Paulo Grand Prix where he led Hamilton home for the team's only win and 1-2 of the season.
Their late surge saw them close the gap on Ferrari in the standings but a lacklustre Abu Dhabi Grand Prix, a race that yielded Hamilton's second DNF of the season, meant it wasn't to be. After the high of Brazil, Russell called it a timely reminder to Mercedes that there's a lot of work to do over the winter.
But there is one note of encouragement for the former World Champions with the FIA taking action on porpoising by making a few tweaks to the floor regulations for 2023. Hamilton and Russell will be hoping it's the change that puts them back in the fight.