Red Bull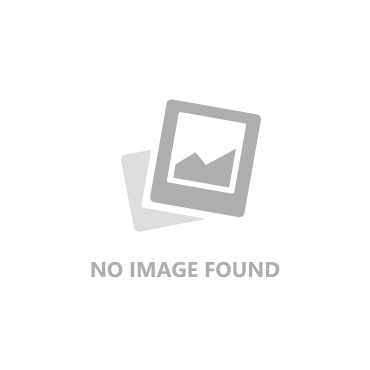 Points 623 Position Team 1 Power Unit Red Bull Powertrains
Founded 1997 Based Milton Keynes
After entering in 2004, Red Bull have grown into one of Formula 1's most successful teams - with six Drivers' titles, five Constructors' crowns, over 80 pole positions and over 90 race victories. Not bad for an energy drink company.
They currently hold both titles, Max Verstappen having clinched his second Drivers' title in 2022 with the team also taking the Constructors'.
From the ashes of Stewart Grand Prix and Jaguar Racing rose Red Bull Racing.
Bought by now-deceased Red Bull owner Dietrich Mateschitz, Red Bull Racing made its official debut in 2005, finishing seventh in its first two seasons running first a Cosworth and then a Ferrari engine.
In 2007 the Milton Keynes squad swapped to Renault power, heralding the beginning of a very successful and then extremely acrimonious relationship.
The French manufacturer powered Red Bull to its first race win in 2009, Sebastian Vettel winning the Chinese GP. The team added five more wins to their tally, second to Brawn GP.
Nine more wins were added in 2010, a season in which Mark Webber looked to be on course to grab Red Bull's first Drivers' Championship title only to be pipped at the final race by Vettel.
The German went onto win the 2011, '12 and '13 crowns with Webber helping the team wrap up the Constructors' titles too.
However, in 2014 Formula 1 swapped to 1.6L turbocharged V6 engines, and Renault missed the mark.
Unable to challenge Mercedes' power unit, Red Bull achieved two runner-up results, two thirds and one P4 in the following five years. That led to the team lashing out at Renault on an almost daily basis, blaming them for the lack of championship success.
They parted ways at the end of 2018, Red Bull taking the gamble of running Honda engines. But after their struggles with McLaren, Honda steadily improved and began to compete with the might of Mercedes.
By the time they left the sport at the end of 2021, they had produced arguably the sport's most durable engine, and right up there with Mercedes in outright power.
Verstappen has been the figurehead of Red Bull's more recent success, and his talent was evident from the moment he stepped up to the team from Toro Rosso as a teenager by brilliantly winning the Spanish Grand Prix in 2016 - announcing himself on a global stage as a future superstar.
In 2019 and 2020 Red Bull were hampered by not having a reliable second driver to help Verstappen in the fight with Mercedes, but by confirming Sergio Perez for 2021, the team found an experienced driver with pedigree to partner the Dutchman.
Perez's performances were enough to see him retained for 2022, while Verstappen was at the forefront of one of Formula 1's greatest ever seasons in 2021.
He fought tooth-and-nail with Mercedes' Lewis Hamilton throughout an enthralling campaign, and he took 10 grand prix victories - along with eight P2 finishes - in a year-long battle with Hamilton that will live long in the memory.
He overtook the Mercedes driver on the final lap in the season finale in Abu Dhabi in extremely controversial circumstances, which were the hot topic of conversation for weeks after the season ended, but he came away as the sport's newest World Champion.
Verstappen's title defence didn't get off to a great start with two retirements in the first three races of 2022. While his RB18 showed pace, there were niggles but niggles Marko and Horner vowed to sort out and that's exactly what they did.
He overturned his 46-point deficit three races later, Spain, as he recorded his fourth win of the season. By the time it was done he had a second World title, a new record of 15 wins in a single season, most points in a season, and the record for overturning the biggest deficit to win the World title.
His team-mate Perez, who managed two wins, helped Red Bull to the Constructors' title, their first double since 2014. They wrapped that up at the United States Grand Prix, the team dedicating it to founder Mateschitz who had passed away on the Saturday. A fitting tribute if ever there was.
But the year wasn't without controversy, Red Bull found guilty of breaching the budget cap on their way to the 2021 title. The team was fined $7 million and docked 10 percent of their R&D time for the 2023 season, a "draconian" penalty according to Horner.
Only time will tell how much it effects them in 2023 and the years to come.